Mansion House, a flagship brand of Tilaknagar Industries launched its new DVC titled 'A Warm Welcome' with a digital campaign. The campaign aims to evoke emotions and foster a strong sense of shared humanity. In an interview with Ambrosia, Amit Dahanukar, Chairman and Managing Director, Tilaknagar Industries speaks about Mansion House' phenomenal growth, consumer connect and their new campaign.
The idea behind the campaign was simple, to evoke emotions and spread the sense of human bonding. From the visuals of 'atithi devo bhava' that is critical to our culture like a friend walking through the gate to a warm hug, a brave woman army officer returns home in the North East to a joyous welcome, a stranded musician gets a lift by a couple, a fresher is made to feel at home in the office cafeteria. With every frame the campaign tries to paint a story of human bonding.
World's fastest growing Brandy
The campaign 'A Warm Welcome' comes at a time when Mansion House brandy has become the world's fastest growing brandy and the second-fastest-growing alcoholic beverage brand across categories globally in 2022. Mansion House Brandy achieved sales of 7.1 million cases in 2022 as against 4.5 million cases in 2021. It has a 12% market share in the brandy category and is ranked third, in the overall global rankings for the 'Brandy and Cognac' category, according to Drinks International.
Premiumisation and tapping newer markets
The flagship brand of Tilaknagar Industries, Mansion House, is already creating waves. And with the trend of premiumisation catching on, the company's second premium brandy brand, Courrier Napoleon has had a robust 43% growth as per Drinks International's The Millionaires' Club 2023 report.
Mr. Amit Dahanukar, Chairman and Managing Director, Tilaknagar Industries said, "We have always been passionate about brandy as a product category. The remarkable performance of both our brandy offerings is a pointer to the immense potential the brandy segment holds in the region. Our brandy-first approach coupled with new product innovations has helped us jazz up the segment."
Resonates with its target audience
Ahmad Rahimtoola, the Chief Marketing Officer of Tilaknagar Industries. adds that capturing this essence, this cultural richness, this warmth and this bonding is the new campaign by Mansion House Brandy. The campaign resonates well with customers who find Mansion House brandy more than just a product, becoming a symbol of fostering authentic relationships and memorable moments, in the very own words of
With such phenomenal growth and consumer connect, it was necessary for the brand to further connect with its expanding clientele base, hence the campaign, subtly aspirational, resonating well with the target audience of families and friends who value simple but genuine bonding.
Rahimtoola explains that the campaign is to redefine the brandy category's communication landscape and establish a distinctive category code. "The rationale is to tap into consumers' emotions and elevate Mansion House beyond being just a beverage to becoming an integral part of their cherished moments."
Embraces inclusivity, compassion and heartfelt connections
Asked how the team came up with this campaign, Rahimtoola mentions that the "campaign's central idea drew inspiration from the essence of Mansion House Brandy itself – the warmth and hospitality it embodies. We sought to create a narrative that mirrors the product's attributes that exemplifies the genuine connections Mansion House.
StoryBoats the creative agency's brilliance
Talking about how StoryBoats, its creative and brand partner, Rahimtoola says the 'relationship has been nothing short of transformative. It transcends the typical client-agency dynamic, as we embarked on an extraordinary journey together. From the very outset, StoryBoats became an essential part of the process, infusing their creativity and passion into every step. This campaign's brilliance is a testament to the profound relationship and mutual respect we share.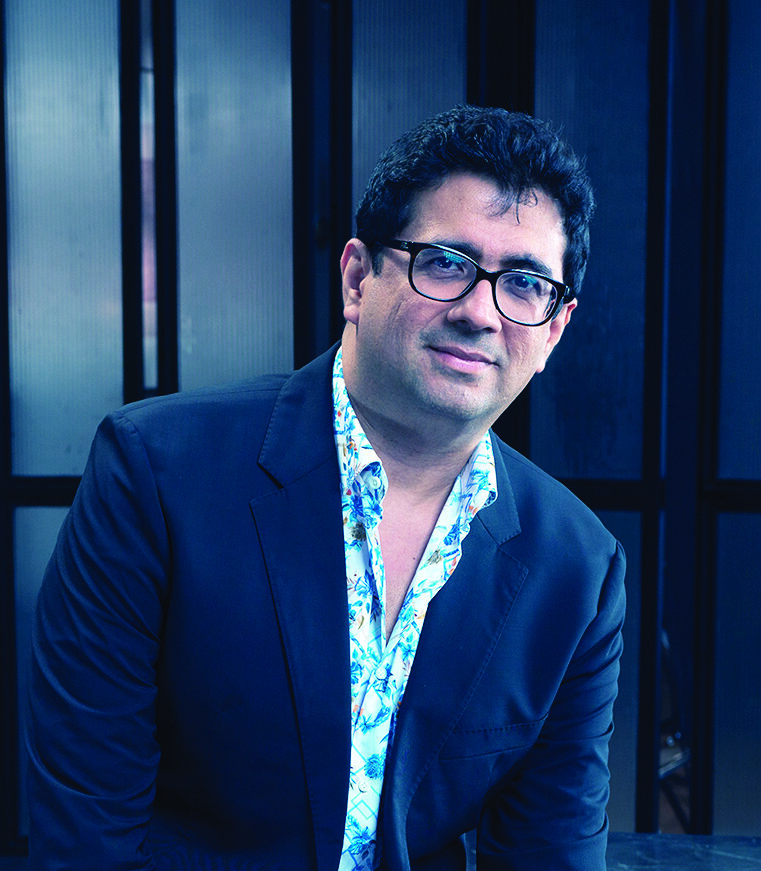 Captivating Visuals
In the spirits business, we all are aware how it is rare to see a campaign for brandy as a category, but it requires a brand like Mansion House to set the spirits soaring. Rahimtoola substantiates "Producing this campaign for the brandy category was a rare opportunity to redefine communication norms within the segment. By emphasising the power of warm welcomes and inclusivity, the campaign sets a precedent for elevating the brandy experience beyond the physical product. We envision this campaign to contribute to the category's growth by connecting with consumers at an emotional level and becoming a catalyst for brand preference and loyalty."
The campaign addresses different age groups featuring a probable corporate female trainee; a 30ish musician who has hit the road; a female army officer who returns home, probably from a battle zone making the parents proud; an elderly gentleman showing compassion to a middle-aged person seemingly stressed out, consciously making an effort to dispel that brandy is a preserve of the elderly and that it is administered when someone catches a common cold. Brandy is for all occasions, more so celebratory.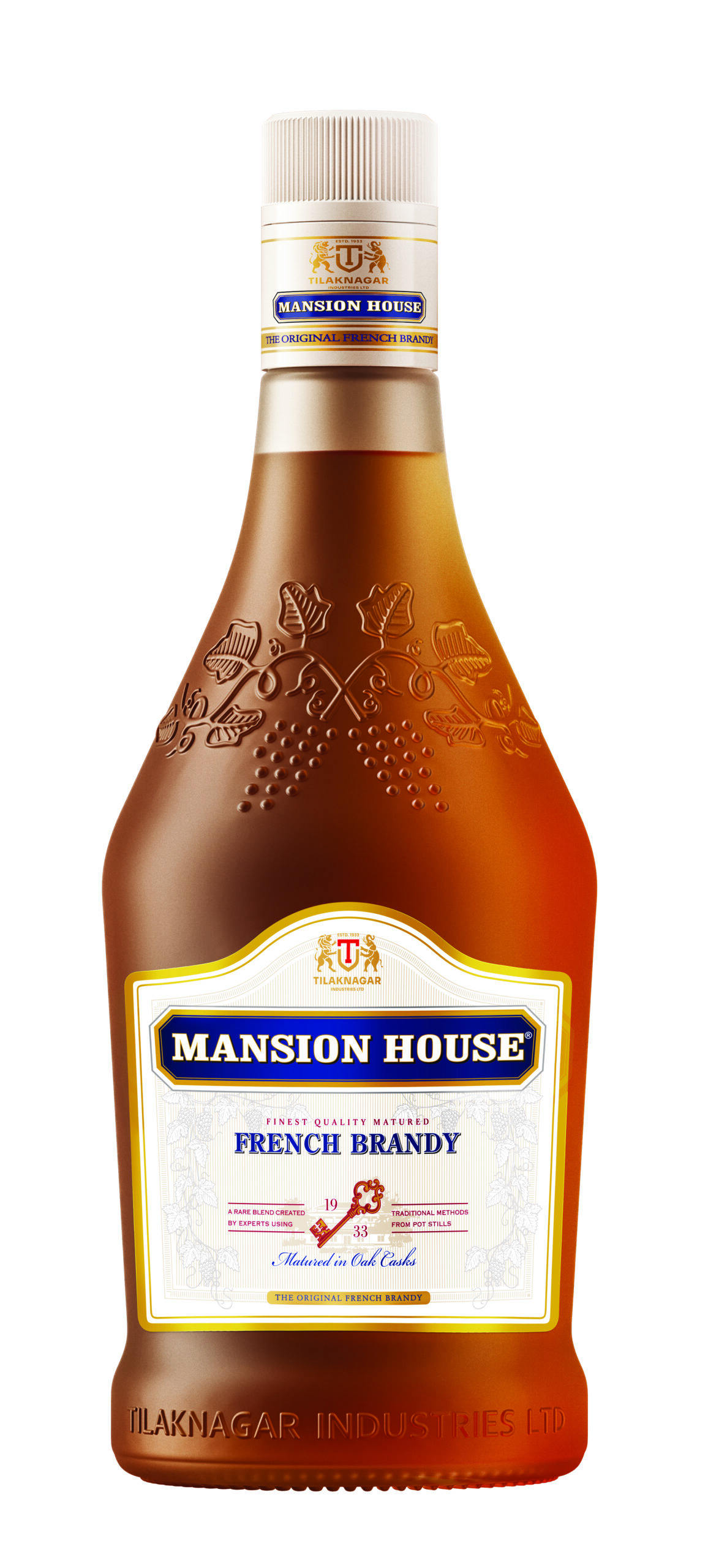 The campaign has been unveiled across all its digital platforms. Strategically rolled out in key south India markets, the campaign utilises a multi-touch point digital strategy and a hyper local influencer amplification campaign to leave an impressionable mark.
In FY23, the company launched India's first premium flavoured brandy – Mansion House Reserve French Style Brandy, the premium variant of Mansion House Brandy. These products have been well-received in the market and are being instrumental in imparting a new verve to the brandy space. Also, the company has forayed into newer markets, specially in the East and the Northeast, that offer a huge opportunity for category expansion.