The Ron De Ugar Rum comes from Ugar Sugars Works Ltd who have been in the Sugar business for about 75 years. And as you know that manufacturing ENA is a natural extension of being in this business and in line with that Ugar Sugar also has a portfolio of spirit products in the market. This is their first rum product and is priced at Rs. 1300 in Goa for a 750 ml bottle. The rum features a 42.8% ABV and is currently only available in Goa and Karnataka, with plans to launch it soon in others states as well.
Why the Name?
It is common to believe if this rum is from India? The name suggests that it might be an international product and honestly I also thought for it to be one at first glance. But this is a 100% Indian handcrafted Rum and it is manufactured in the Ugar Khurd region, which is a small hamlet in the erstwhile princely state of Sangli in the West of India, on the border of Maharashtra and Karnataka. The region is a sugar manufacturing-focused township with large areas under sugarcane cultivation, which is where the distillery is based and also of course this rum is also made there. And since this comes from the Ugar region, its named after it, the 'Ron de' has been added to give it some flair of course.
Apart from the name there are few other interesting things about this Rum, and the most important is that this is made from cane spirits and not molasses. Most of the rums that you find in India are made from Molases, whisky's also in fact. Much like Camicara Rum, which is also a small batch rum made from cane spirit, Ron De Ugar is mixed with mature 3-5 year rums and cane spirit.
Another interesting thing about this rum is the moniker on the rum. When you look at him it seems like an international figure, but this is actually Shivaji's Naval Commander, Kanoji Angre, who use to monitor that belt and is also known as askilled navy chief hence used here.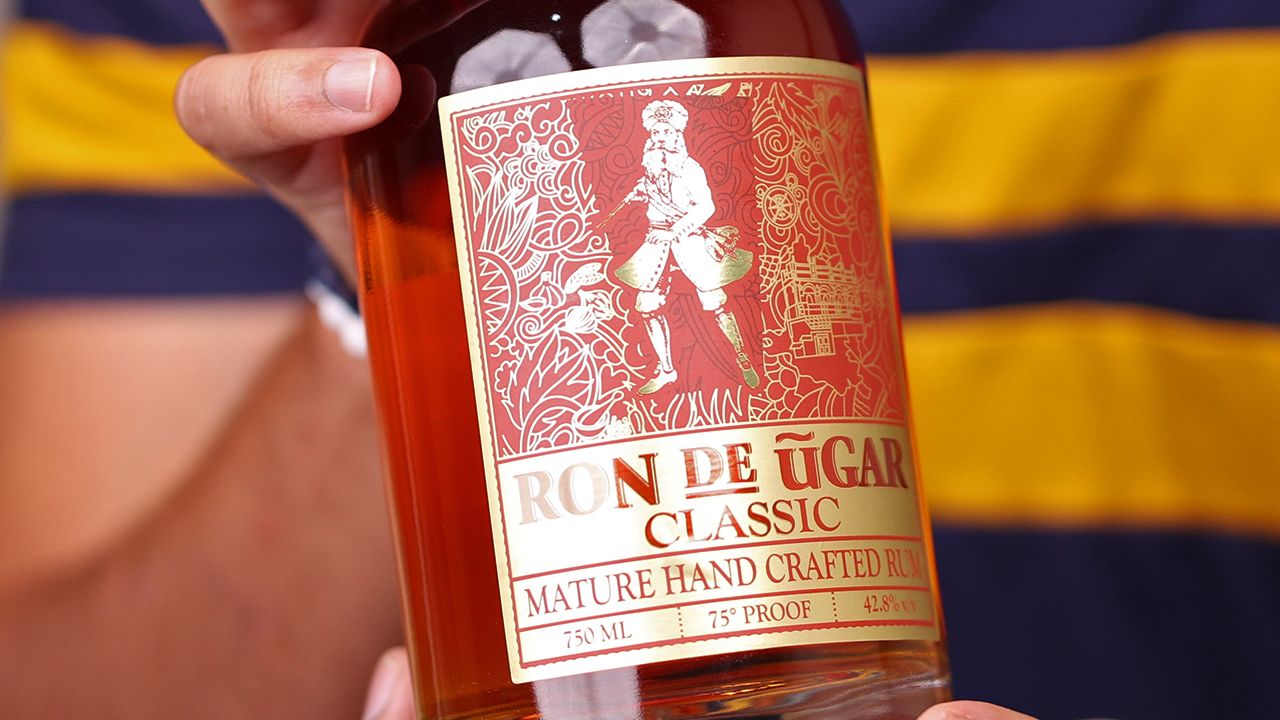 How is it made?
So, how exactly is this rum produced? The aged rums are combined with cane spirits and left to mature gradually in Oakwood casks. Afterward, they're mixed with fragrant spices to create a unique flavour. This rum is crafted and bottled at the Ugar Sugar Works Ltd. in Ugar Khurd, located in the Belagavi district of Karnataka.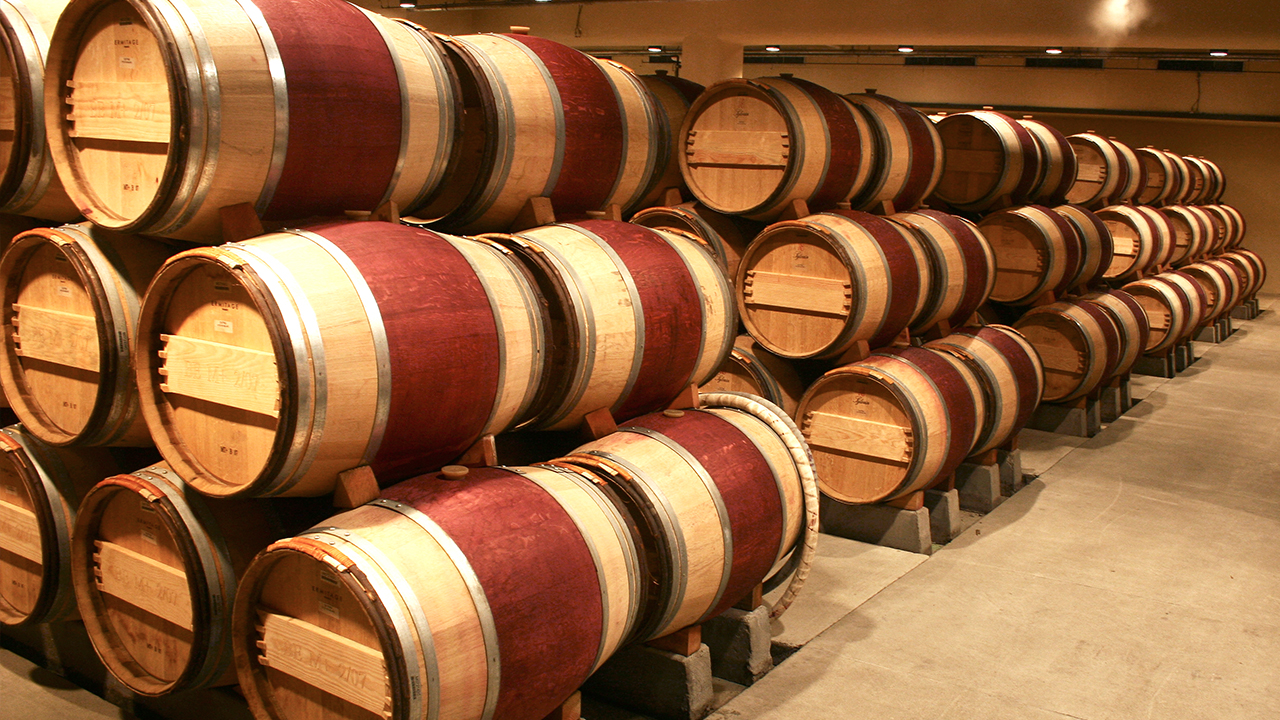 Packaging:
Similar to many other rums available in this segment, it comes in a canister. A marron base colour along with gold letterings make it look good and the canister also has some night texture with the picture of the Naval Commander Kanoji Angre on it. The shape of the bottle is similar to that if Monkey Shoulder whisky somewhat.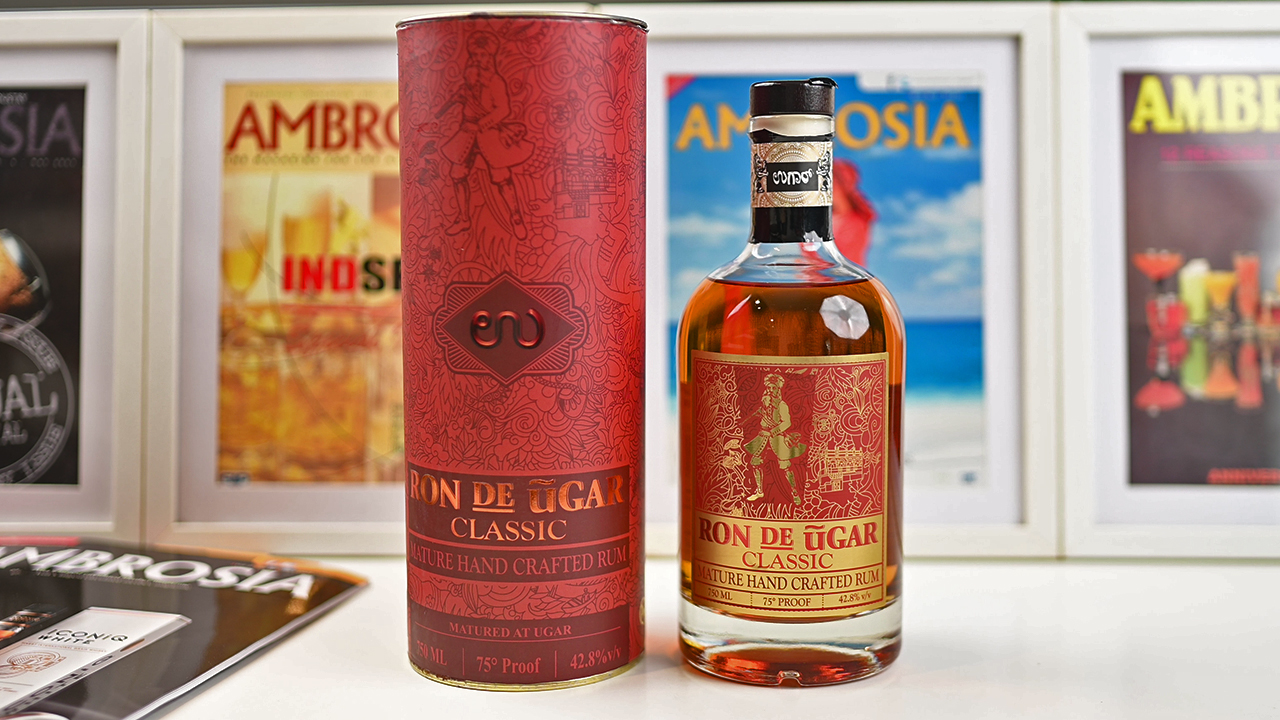 Nosing:
With an alcohol by volume (ABV) of 42.8%, this rum is undoubtedly smooth while nosing. Its sweetness carries note reminiscent of vanilla, which is evident from the aroma it imparts. There's a distinct and clear vanilla scent. While there's not much spiciness, the scent is deep and intense. Taking a whiff of this rum can also provide a pleasant sensation, gently expanding one's nostrils.
Tasting:
Talking about the taste, as expected, it's smooth. When the spirit enters the mouth, it feels refined, smooth and also warm. The spiciness hits you slightly late just as the vanilla sweetness fades away. There's a lingering texture on the palate, offering a warm and comfortable feeling. Interestingly, although the spiciness isn't obvious at first sip, it becomes evident shortly after. The spiciness is balanced and not overwhelming, providing a relaxed experience. The finish is prolonged, felt at the back of the throat, and carries a warm sensation with a subtle hint of spice. Despite the enticing aroma of vanilla and sweetness, these flavours don't translate as strongly onto the palate. For a rum with a 42.8% ABVit goes down smoothly.
Conclusion:
Priced at ₹1300, this rum certainly falls into the premium category. It's important to note that this isn't a budget-friendly option, especially when considering potential higher costs in other states. But the makers are very clear that this is meant to be a handcrafted small batch rum. While the rum is good I would've been happier if it would've been priced at around Rs. 900 – 1000, it would've flown off the shelves then. But overall you must try this for sure, atleast once.