It has been a long successful journey for Radico Khaitan which first produced supplied extra neutral alcohol ENA to production of their 15 brands, to creating five millionaire brands, operating 28 bottling units, going the premiumisation route, and creating world class brands in the luxury brands category. Dr. Lalit Khaitan looks back in retrospect at the journey and is confident that his son Abhishek Khaitan, who has worked alongside him will take the company to greater heights.
What effort does it take to make a company like Radico Khaitan? Can you share some insights into that?
Establishing a business from scratch requires perseverance and a clear vision. Nothing can be achieved within a few years. When my father, Mr GN Khaitan, bought the loss-making Rampur Distillery in 1972, we produced extra neutral alcohol (ENA) and supplied bulk alcohol for several liquor companies. We started production of our brands in 1999, and now have over 15 brands including five millionaire brands, and operate 28 bottling units across the country. The mantra for success is quite simple: understanding of market or segment, the audience's taste, and taking decisions to narrow down market gaps.
What are the three key turning points that you attribute to the success of making Radico the biggest IMFL company today?
First turning point was when turned from a bottler to creating our own brands with – The launch and success of 8 PM whisky is the turning point as we started the branded IMFL business with it. We sold a record one million cases of 8 PM in the first year of its inception, a record that is yet to be broken by any other brand in India; in fact, it made it to the 'Limca Book of Records 2001' for the achievement. We utilised the best marketing brains and tools to popularise the product; even the commercials for the product won many accolades at that time.
Second was when we started premiumisation – with the launch of Magic Moments Vodka in 2006, followed by six versions under the brand Magic Moments Remix within two years of its release also helped us gain a strong footing in the industry. The brand established itself as the industry's undisputed leader and category driver by capturing more than half of the category's market share. Our decision to enter the vodka business paid off as Magic Moments rose to become the world's seventh-largest vodka brand. I would also like to talk about the decision to go premium in 2009 with the launch of Morpheus XO Brandy as the game-changer for us and a successful PAN India brand.
Third was when we entered into Luxury segment -Then the launch of Jaisalmer Indian Craft Gin and Rampur Indian Single malt in 2018, not only mesmerised the Indian consumers, but brought a delightful experience to the connoisseurs' world by endorsing Indian brands in the international markets. We have successfully built our brand equity in international markets and currently export products to over 85 countries.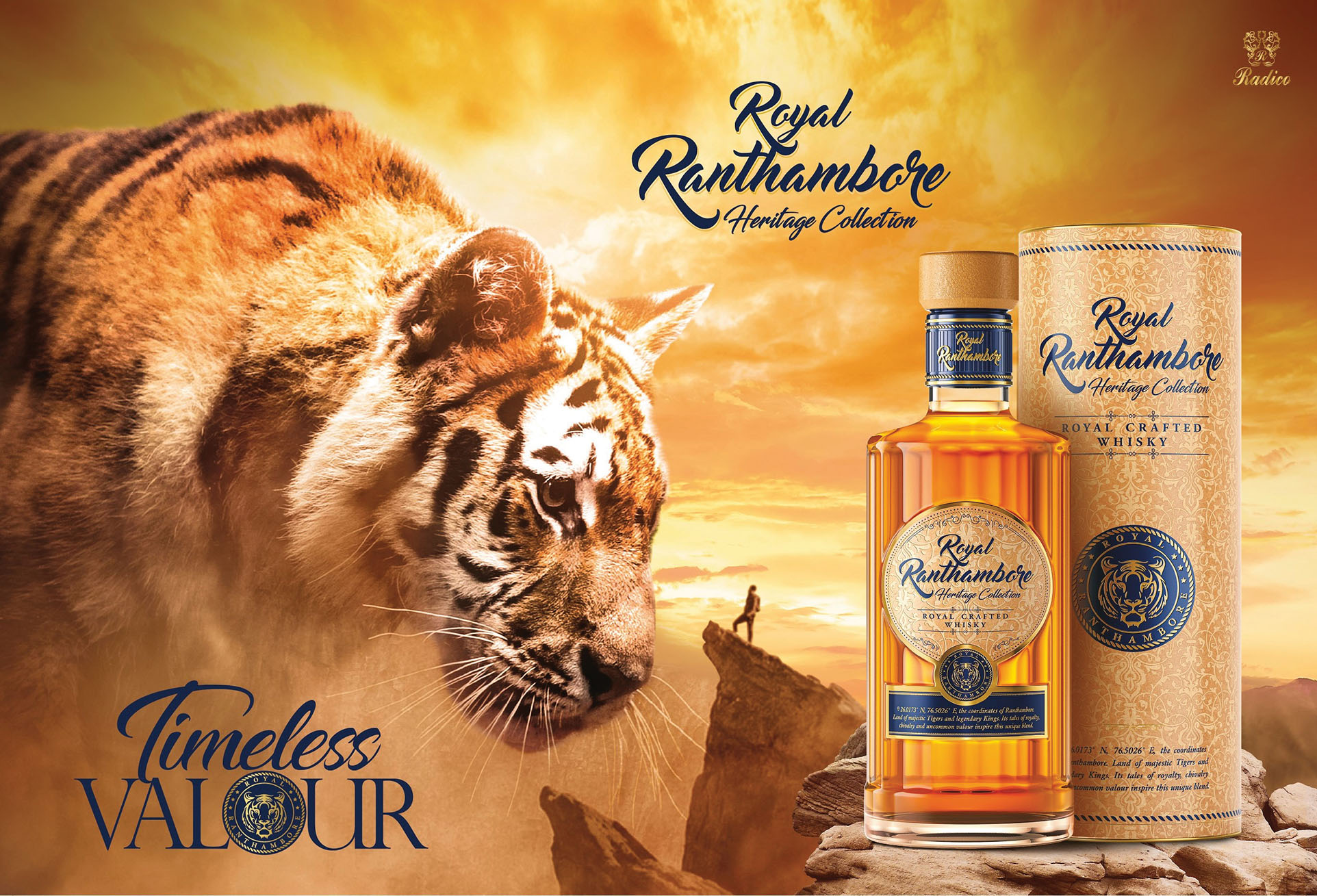 Looking back do you feel that there are some things that you would've liked to do differently than today?
The way things have turned out for us, I would not change a single thing. The Branded story of Radico, which we started with in year 2006 is a perfect example of growth and scaling up.
A success of the company is directly attributed to its leaders. But how important is it to have the right team and processes in place to achieve that success?
If the team doesn't resonate well with the vision and the mission set by the management, the whole idea of an efficient leader can fall apart. No success is assured without having employees who are focussed on accomplishing the unified business objective. In my view, anybody can copy machines, but it is manpower who makes all the difference in success and not so success.
What do you think Radico took such a long time to diversify into premium brands?
As I have always maintained, the decision to enhance the brand portfolio has to be taken after taking stock of the overall market dynamics. We entered the premium category in 2006 and that was the time when the liquor market was witnessing a shift from just social acceptance to the development of a society that enjoys drinks. The success of our premium brands attests to the right timing. Besides market leaders including Magic Moments Vodka with over 60% of the market share and Morpheus XO Brandy which has a market share of over 60% in the premium brandy segment- 1965 Rum has achieved a 10% market share in defence, Magic Moments Verve has achieved a 20% market share amongst all premium vodka brands and Rampur Indian Single Malt and Jaisalmer Indian Craft Gin are a rage not only in India but world over. This testament is proof of our timings being right and the strategy being robust.
In the last two years, the company has been churning out some great products in the gin and whisky category like Jaisalmer and Rampur? Moving forward do we expect to see more products like those?
Product innovation is of the utmost importance for us. Our latest offerings including Royal Ranthambore Heritage Collection Whisky and Magic Moments Dazzle have been yielding encouraging responses. We are also working on scaling up the existing brands like Rampur Indian Single Malt, Jaisalmer Indian Craft Gin, 1965 Spirit Of Victory Rum, Morpheus Brandy, and 8 PM Premium Black Whisky. Going forward, you will see a host of products in the premium range from the House of Radico Khaitan.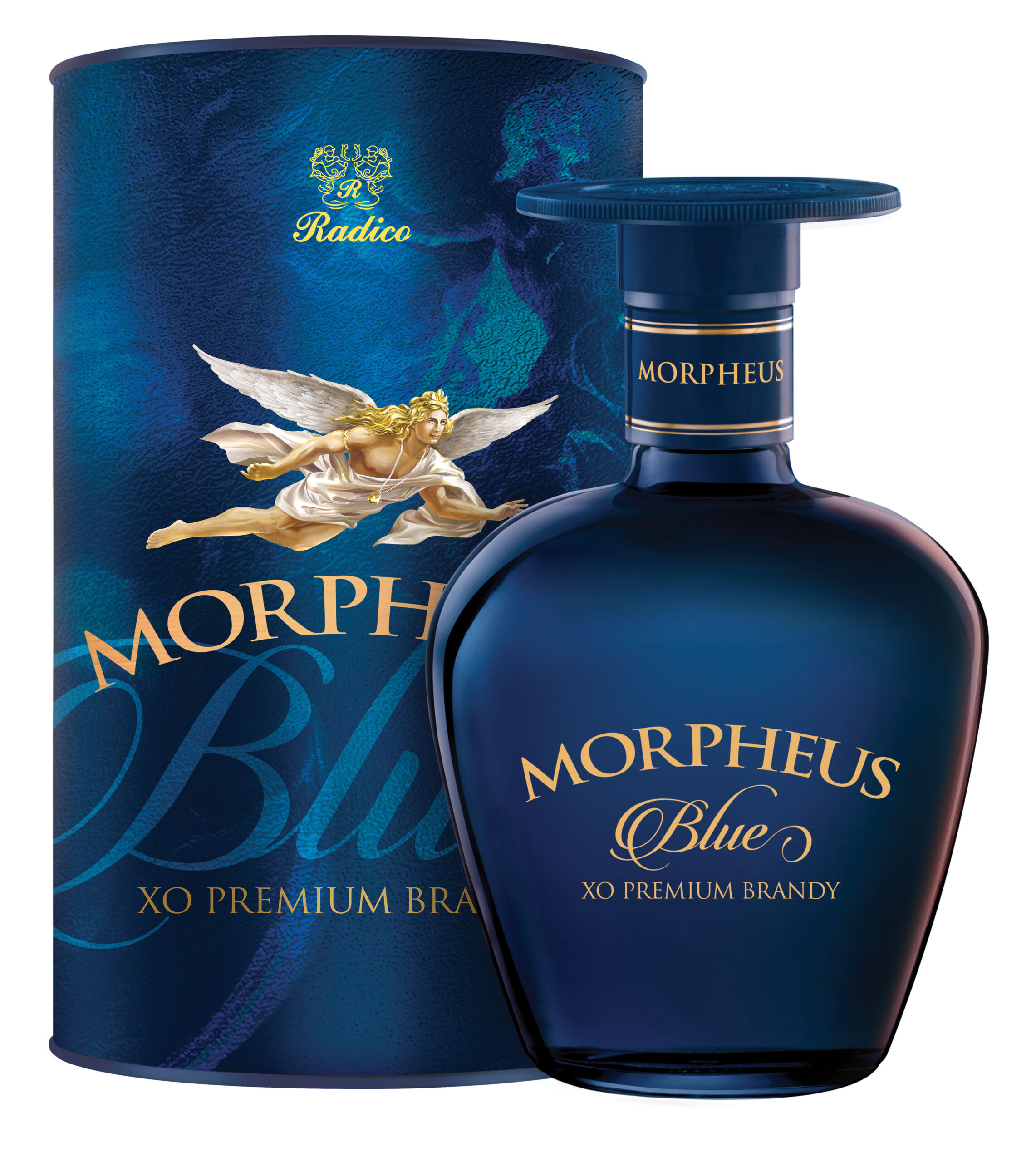 With its premium products, Radico is focussing a lot on exports as well. But slowly these products are now available in India as well. What was the reason why this strategy was adopted? Was it to replicate the success that some of the other manufacturers have achieved using this route?
We had this strategy for two of our luxury products Rampur Indian Single Malt and Jaisalmer Indian Craft Gin and it worked wonders for us. Both the products are a rage world over. The primary reason was that the single malt and the craft gin categories were already established abroad. In India, these categories are now emerging. Hence, we launched the product first in the international market before bringing them to the domestic market.
What was your vision for the company a decade back and how has it changed considering where Radico is today?
My vision is to work constantly to improve quality standards and enhance customer satisfaction. And it has always been that. Be it last decade or two decades ago. I do not feel that we have to change it as it ultimately gets converted into revenue growth and increased market share. The Customer is the King for us.
The dynamics of the industry and also the way it operates is constantly changing. What are your thoughts on those? Is there anything that you would like to see differently about the industry or any suggestions you would like to make that can improve things?
Right from advertising to marketing, liquor industry operates in a very challenging business environment. For instance, alcohol companies are not allowed to advertise directly so we have to strategise differently to make our brands more visible, rope in more brand ambassadors, and create creative campaigns with infotainment. Since the market is also growing, we have to be on our toes to offer the best products to our consumers and devise marketing strategies that will ensure that our products reach them.
One of the major challenges that has emerged in the recent past is around our surrogate brands. According to the existing rules, companies need to have a separate revenue model for the surrogate brands with a certain amount of turnover and this creates an additional challenge for us.
However, we find solutions to all of these obstacles within the purview of law because we are a responsible company. We have a legacy to maintain. Non-compliance with state regulations is not an option for us. Since we have over 75 years of experience in liquor manufacturing and 25 years in the IMFL business, the company knows about the law across states and knows how to adhere to it.
In Abhishek, you have a son that has led from the front along with a great team. How does that make you feel as a father?
As I worked hard to help improvise and enhance my father's vision, I am seeing the same zeal in him. He was instrumental in taking the call towards launching our own brands and premiumisation drive which turned the fortunes around for the company. He is a new-age leader who people look up to and that makes me an extremely proud father.
How difficult is it to compete against multinationals as an Indian brand? Your thoughts?
Once a company has a sound understanding of the market, and back that knowledge with its quality products then competition doesn't pinch much – be it from domestic or multinational brands. Within two decades of launching our brands, we have expanded our reach to over 85 countries, which is an indication of the capability of Indian brands. I would like to give an example of our latest products Rampur Indian Single Malt and Jaisalmer Indian Craft Gin here; when we took the product to the international market, people were surprised by the fine quality leading to immediate acceptance. The idea behind giving this example was that once you have quality products according to the tastes of the people, competition becomes secondary.