The Art of Botanicals experience aims to open dialogue and provoke thought around finding creative and inspiring ways to move towards a more sustainable way of living. For this, they have collaborated with Herbivore Farms – an urban farm for flavourful, nutritious & pesticide-free produce. In their endeavour to #StirCreativity through sustainability, Bombay Sapphire Creative Lab presents "The Art of Botanicals" in association with Herbivore Farms. Zeenah Vilcassim, Marketing Director, Bacardi India, elaborates on her role in growing the Bacardi Indian Business and the focus on premium spirits.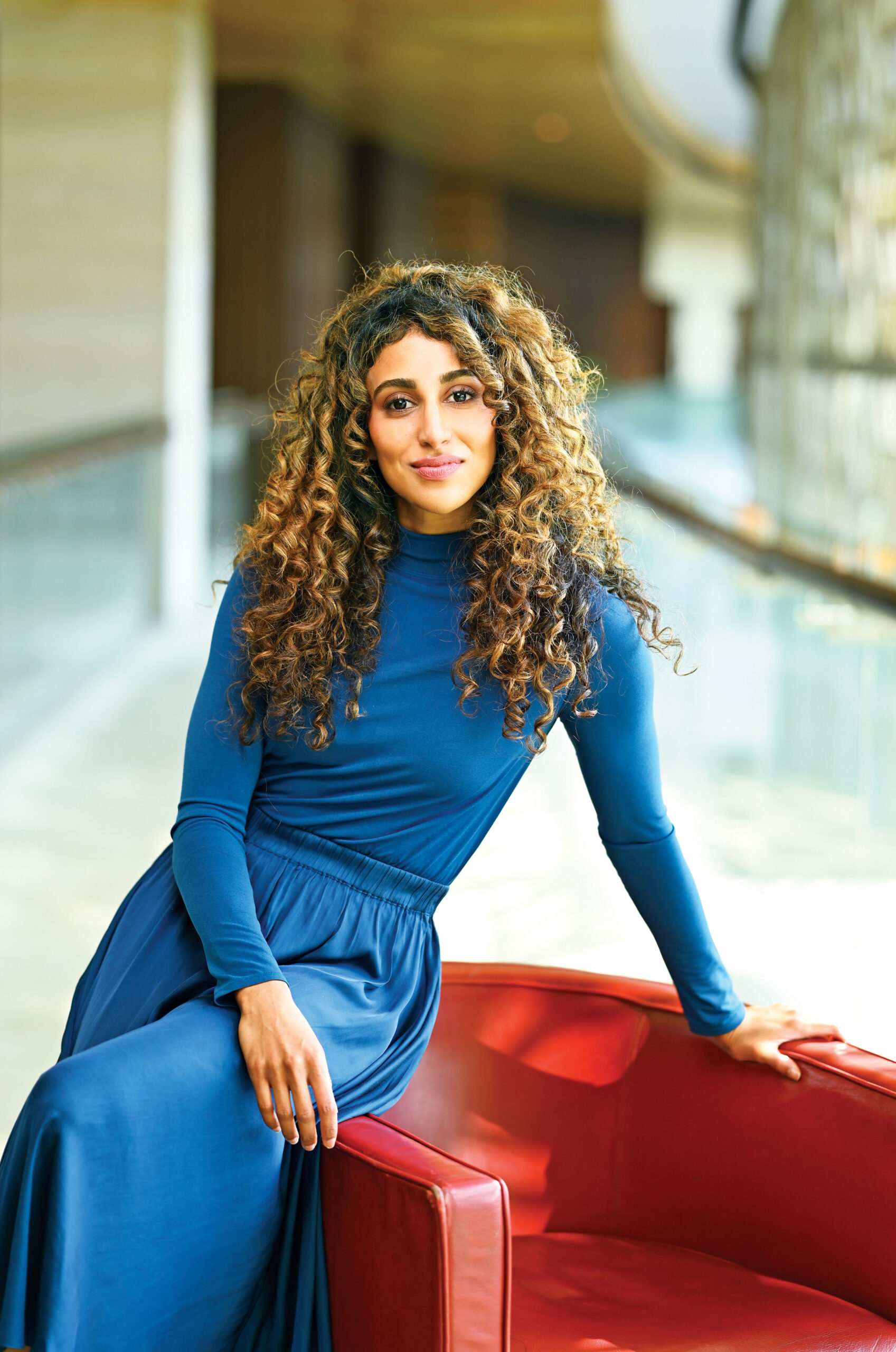 What has been your experience after taking over in your new position?
I am an economist and data analyst by training. Immediately after my training, I moved into a management consultancy role at Ernst & Young in investment banking. Things kept getting interesting as I gained experience across different industries, moving to more creative spaces such as media, content, digital marketing, partnerships, and consumer insights – before becoming the Dewar's Global Brand Director at Bacardi. This varied set of experiences coupled with my whisky knowledge – and we all know India is a whisky market – has really helped me navigate the complex environment that is India. Whilst it's not without challenges, I believe India is one of the most exciting consumer markets in the world. Economic indicators are on the rise, and India is one of the fastest growing spirits markets with a diverse set of consumers that are becoming more and more educated about premium spirits. The next ten years of Bacardi and the whole industry will be hugely shaped and influenced by India and I'm thrilled to be a part of that journey.
Which of the brands in the Bacardi portfolio excite you and will these be the focus of your marketing initiatives?
We are firmly focussed on premium spirits, and you will know that both brown and white spirits play a big part on our Best 10 strategy – a strategy we put in place in 2018 for the growth of the Indian business 5x by 2030. We will drive our core brands like Bacardi, but will also continue to push the new premium aged range Bacardi Reserva. We will continue our market leadership with Grey Goose and launch new innovations for Bombay Sapphire. We will drive a strong whisky portfolio with our newly launched Premium Indian Whisky: Legacy, in addition to William Lawsons, Dewar's Premium, and our beloved single Malts Aberfeldy and Royal Brackla. But we will also work towards being at the forefront of growing categories like premium tequila with Patron and new innovations coming into the market that are relevant to the Indian consumer. The future is looking very bright for all our brands, and we will always keep our consumer at the heart and innovate and grow based on their preferences and needs.
How well placed is Bombay Sapphire in the Global and Indian gin market?
Bombay Sapphire is no.1 in the premium and above gin category in India and globally, we are the market leaders in international spirits with Bombay Sapphire. In addition to our iconic blue bottle and our unique cold vapour infusion process, our mission is to be the world's most sustainable gin. Now while it might seem like everyone is talking about sustainability at the moment, this is a mission we have been working on for over the last eight years. We launched our distillery in 2014 that runs on 100% renewable energy and has been awarded the carbon trust standard. All of our bottles are made from 100% recycled materials including the metal cap as well as the product labels which are made from paper approved by the Forestry Stewardship Council and we've worked on making every one of our botanicals 100% sustainably sourced throughout its supply chain. We are the only gin in the world that can claim that all its botanicals are 100% sustainably sourced. It's our responsibility to take as much care about the farmers and their communities as we do about the botanicals they grow and harvest for Bombay Sapphire. Therefore, we have invested in sustainable farming practices across every single element of the supply chain for all our botanicals.
We will only work with suppliers who act responsibly and ensure a sustainable future for farmers, their communities, and the environment. Last year was when the last out of our 10 key botanicals was given the 'For Life' certification of sustainability. We have accomplished something in the space we only thought was a pipe dream 10 years ago.
We believe we are incredibly well placed to not just retain our market leadership position, but also to grow it further and India is a big part of that strategy. We know the craft gin revolution in India is well and truly here so in addition to our strong credible message around sustainability we will also continue to innovate with products that are relevant to the Indian consumer – the first of which is the Bombay Sapphire Sunset that we launched recently in Goa. Inspired by the warm glow of the setting sun in addition to our 10 key botanicals, Bombay Sunset consists of three new Botanicals – Indian White Cardamom, Indian Golden Turmeric, and Spanish Mandarin peel. It is a unique take on a premium gin and highly limited edition – once it's done it's done. But rest assure there will more innovations from Bombay Sapphire coming your way soon to the Indian market.
What was the Art of Botanicals event message for consumers besides being a fun event?
Bombay Sapphire's brand positioning is all about fostering creative self-expression and this is critical to our core. We believe that we're all actually born creative beings, but life beats it out of us and stop us from believing we are truly creative. As a brand Bombay Sapphire aims to inspire creativity in every aspect of life to every and any person around the world. This is emphasised and brought to life through our "Stir Creativity" platform, reminding the audience that creativity can be found anywhere and is an inherent part of every human being. This ties back into the versatility of Bombay Sapphire's premium gin and how one can get creative with it anytime, anywhere.
The 'Art of Botanicals' experiential platform by Bombay Sapphire aims to showcase the many ways in which one can express themselves creatively while living consciously. Given Bombay Sapphire's ten sustainably sourced botanicals, we simultaneously showcased this through innovative cocktails inspired by collaborators in the sustainability space across Mumbai and Bangalore. The "Art of Botanicals" platform is an immersive event that ties various experiences back into the key message of "creativity" and "sustainability" with collaborating brands such as Herbivore Farms (Mumbai) and Anand Malligavad (Bangalore).
What according to you is a sustainable marketing strategy?
Sustainability in business is the ability of an organisation to thrive over time in a way that protects and replenishes resources. We have always believed in communicating with our audience with empathy and listening closely to what our consumers have to say. Therefore, to be transparent with them across aspects such as the brand's efforts towards sustainability, its ecosystem, and the way it functions, is imperative.
We have also committed to reviewing our global supply chain, with the aim of removing non-essential, non-recyclable single-use plastic and are currently reducing the use of PET bottles for select smaller SKU's in India and moving to glass instead. As part of our overall efforts during F19, we also reduced our glass bottle weight and increased use of "Returnable Glass Bottles" which resulted in 1500 Metric tonnes of lesser Carbon emission and are working towards a plan to reduce it further by 20% resulting in a reduction in carbon emissions by 1800 Metric Tonnes.
What is the overall strategy for the promotion of your brands in the marketplace?
Our strategy has always been to invest in creating sustainable platforms and experiences across brands; creating greater impact and increased emphasis on cultural relevance year on year. Our brand campaigns have been at the forefront of popular culture, resonating with consumers across demographics. Being a brand that has been synonymous with identifying and popularising new cultural trends for over 157 years, we've been the first-movers in the creation of campaigns and experiences, inspired by alternative cultural trends, resulting in platforms like Bacardi NH7 Weekender, BREEZER Vivid Shuffle, Dewar's You've Got Chef'd, and our latest Art of Botanicals platform.
Bacardi has generated immense love through platforms such as Bacardi NH7 Weekender, one of the most iconic, immersive music experiences that was one of the first platforms for alternative music and has seen over half a million consumers walk through the festival.
BREEZER Vivid Shuffle is India's biggest Hip-Hop festival, which celebrates grassroots Indian hip-hop culture – built on Breezer's commitment to champion and support youth sub-culture.
With a varied target group, each of our brands connect with consumers in their own unique way – Bacardi leverages its legacy in music, Bombay Sapphire speaks of a consumer's creative expression, Breezer encourages the genre of hip-hop and dance subcultures, while Grey Goose elevates lifestyle.
We have worked with some of the most engaging and popular content creators and platforms to stay ahead of the curve. Overall, our innovative way of reaching out to audiences has resulted in content that has received over 100% increase in organic engagement as opposed to solely leveraging traditional models. All of this was followed by Bacardi India winning the award for the 'Best Brand Extension Campaign of the Year' at the Kalelido awards hosted by Brand Equity in March 2019 for the brand's work on the 'Bacardi House Party Sessions' campaign. Bacardi House Party Sessions had garnered an overall unique reach of 5M and drove 1.3M conversations on social media.
Are you looking at inorganic growth to become the market leader (Inorganic growth is through mergers and acquisitions/buying and selling companies)?
Because we also aim to keep our consumers at the heart by understanding their needs and preferences, we wouldn't rule out any possibility. If the right opportunity presents itself, we will always look to deliver to our consumers, what makes sense to them and our firm commitment to being the number one premium spirits company.
Any new BII whisky launch in the pipeline?
With India being the largest whisky drinking nation that reflected an annual consumption reaching 220 million cases in 2019, the opportunity to expand in the Indian market has been tremendous. While we continue to premiumise our portfolio across categories like Dewar's Premium and Double Double ranges as well as our single malts (Aberfeldy and Royal Brackla), we also recently announced our first-ever Premium India Whisky, Legacy.
India is one of the fastest growing markets for Bacardí globally, and the organisation is rapidly investing behind its strategic and ambitious vision for the market. The Indian whisky category is primed for the next stage of its evolution, and we saw this as the perfect opportunity to drive that shift forward. We have found our own way to take the category codes we know work and put a modern contemporary spin on them. Legacy Premium Indian whisky is proudly Indian and truly embodies the culture and passion of India. Legacy has now been introduced across shelves in Maharashtra, Telangana, and Uttar Pradesh with plans to expand into further markets in the coming months and years.
Legacy has been crafted with a one-of-a-kind blend that combines Indian and Scottish malts with Indian grains. A rich blend layered with subtle peaty notes, fruity notes, and undertones of toasted oaks with a whiff of spice and a delicate vanillic smoky finish, Bacardí has created an impeccably smooth yet perfectly balanced whisky for the Indian consumer.
This momentous launch in our companies' history also demonstrates the true commitment Bacardi Global has been putting in, especially for India.