With the industry and consumer moving towards a more eco-friendly and sustainable future, alcobev manufacturers have also initiated their move towards reducing their footprint. As one of the biggest stake holders in the industry, Pernod Ricard also recently announced its move towards the removal of mono cartons from its brands. But how does the company intend achieving this? Bhavya Desai spoke to Kartik Mohindra, Chief Marketing Officer, Pernod Ricard India about it and more. Excerpts:
What are the current trends in the Indian Alcobev market?
The alcobev industry is dynamic in nature and new trends emerge every six months, but 2022 witnessed disruption and innovation in more ways than one.
While premiumisation has consistently been a key trend over the past few years, it will continue in the coming years, but not in isolation. Consumers are slowly moving towards eco-conscious choices and are seeking brands and products that bolster a sustainable impact on the environment and planet. This has nudged the industry at large to evaluate its impact on the environment and integrate sustainable practices into their businesses.
Low-calorie drinks and lower alcohol by volume (ABV) spirits are likely to see a surge in demand, as we see this trend currently growing. To cater to the growing demand for low alcohol drinks, especially for our health-conscious consumers, we recently introduced a non-alcoholic wine 'Jacob's Creek UNVINED' in two variants to further build the category. There is a palpable consumer attraction across India for these categories and Tier 2 cities represent an additional robust source of growth.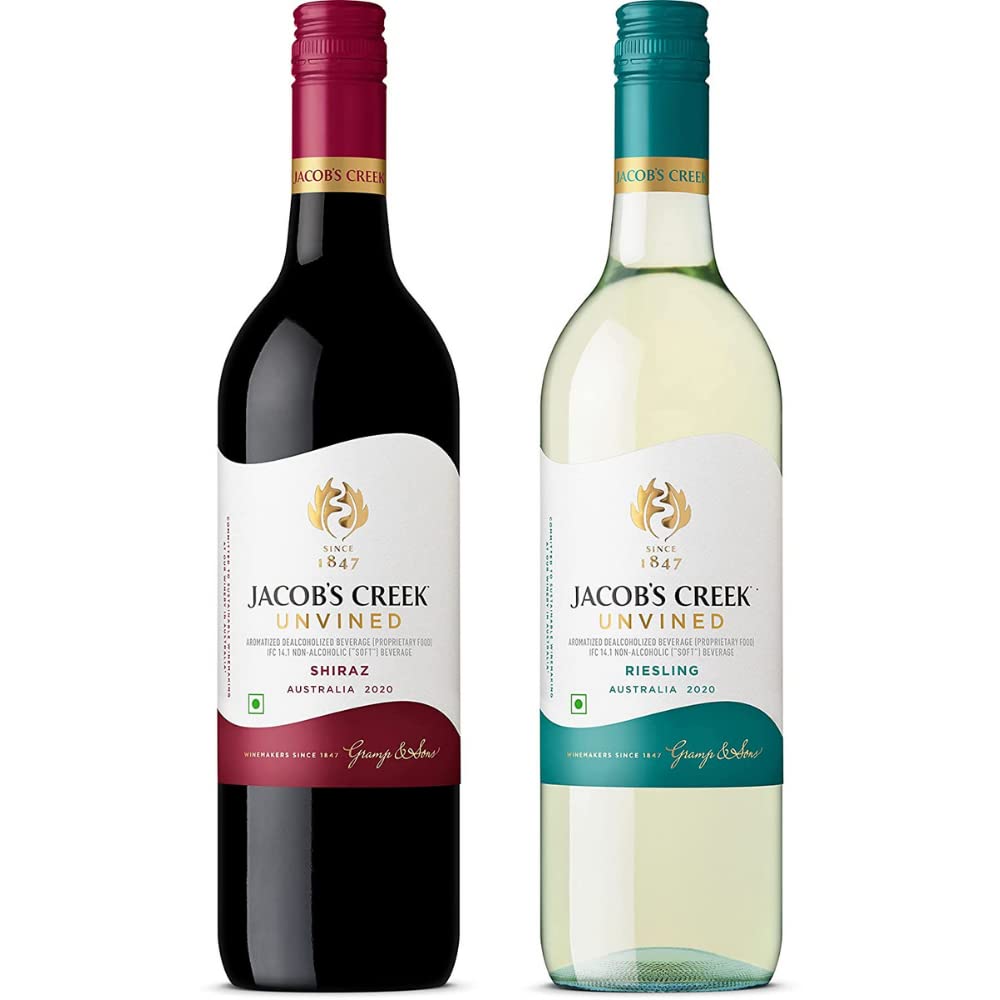 Digital disruption backed by new-age technological innovation will continue to enable and enhance consumer engagement. On-ground consumer experiences today have become more immersive, which enable brands to curate personalised and customised opportunities for consumer engagement. In the years to come, the metaverse will also dominate as a key trend for consumer engagement.
What is Pernod's outlook for India in 2023? Any plans to expand product offerings etc.?
India is a winning market for Pernod Ricard, globally. Innovation is at the core of Pernod Ricard – across all functions and initiatives and we will continue to invest in insight-led innovation to enhance consumer experiences.
As part of an industry wide initiative, Pernod has also announced its sustainable approach recently. However there haven't been specifics on the details. Can you tell us more about this initiative?
At Pernod Ricard India, we continue to strive towards a circular future, with people, planet, and community at the core of our business. Resources are finite and over the years, we have taken so much from the planet. We feel now it's time for us to give back to the environment.
Keeping this in mind, we are aiming to lead by example in the industry with #OneForOurPlanet, which is a significant step in achieving our commitment towards zero waste to landfill contribution for permanent mono cartons by 2030. With this, we commit to remove 100% permanent mono cartons from our packaging across our brand portfolio.
We strive to be sustainable and responsible at every step, from grain to glass and are responding with agility to global ecological challenges with this major environment-first initiative.
We have introduced innovative ways to offer convenience to consumers as well as build awareness through recycled and recyclable neck tags along with QR codes in several markets, that will redirect consumers to a micro-site solely created around #OneForOurPlanet. Using an integrated approach through new-age channels of communication, we aim to raise awareness around the positive impact of this initiative.
We believe in 'responsible hosting' which entails 'responsible retailing' and 'responsible consumption' practices. Our customers are receptive to change and are helping us amplify this further. Together we can make a significant difference and we trust that our partners and customers will help us pave the way for a better future!
Are there specific products/category that will be focussed on initially? Could you give us a phased timeline on the same?
Since 2020, we have been working on pilot projects to test consumer acceptance on the removal of permanent mono cartons. In May 2022, we finally decided to integrate this into our business in a phased manner, starting with IMFL brands. The key challenge now is how to address the assumptions that exist with respect to packaging in the alcobev industry. Consumers typically would associate mono cartons with luxury and premiumness, which becomes a critical factor when deciding what alcohol to buy.
#OneForOurPlanet was a bold move for us, especially with regard to taking that extra effort in changing consumers' mindsets towards responsible consumption. And, with the way and the kind of agility we are moving ahead, we are confident to complete the removal of mono cartons by June 2023 or before.
What is the current market share for your Strategic Local Brands? Could you give the percentage of growth in 2022 for the Strategic Local Brands and forecast for 2023?
Royal Stag is Pernod Ricard India's leading brand and the group's largest by volume. It has the largest market share in the deluxe whisky category with volumes sales of 25 million cases in 2022. Imperial Blue, one of the world's best-selling whiskies, is our leading brand in the value segment at 24 million cases sold during the period Jul'21-Jun'22 (Market share: 34%, YTD Jun'22).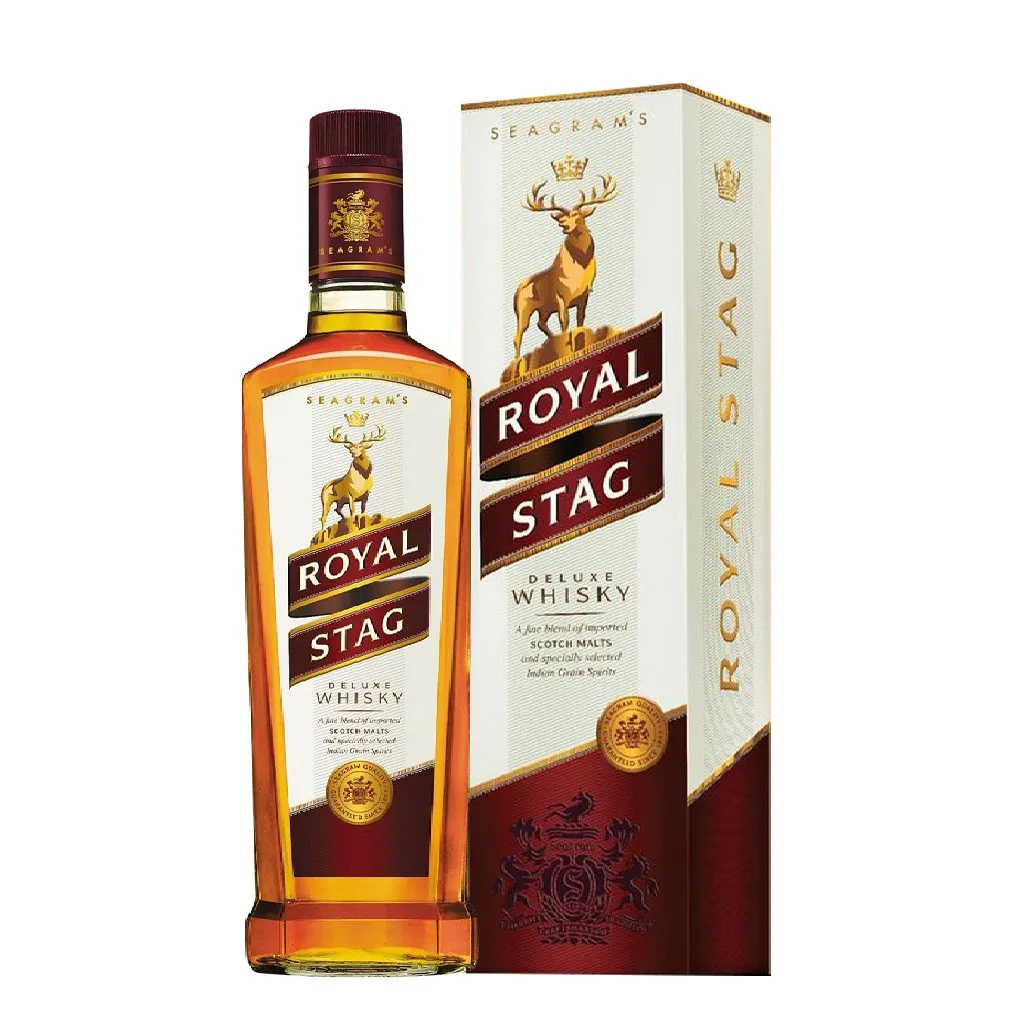 Could you share details of import of your international brands into India?
We are globally strong and locally relevant. Our focus has been on developing world-class whiskies, gins, vodka, rum and engrossing wine culture in India, by successfully bringing global products to India and catering to the evolved preferences of the new-age Indian consumer. New innovations for us cater to the market in terms of products and experiences that tap into key category trends. Some of the recent premium innovations that we've launched in India include Havana Club 7, a super-premium rum and Jacob's Creek UNVINED range which is non-alcoholic range introduced in two varietals – Riesling and Shiraz, with 50% less calories than regular wine of the same varietal. We also introduced super-premium Japanese and Italian gins – KiNoBi and Malfy respectively. Another recent addition was the launch of Ballentine's 7YO Bourbon Barrel Finish Scotch whisky.
There seems to be an uptake in consumption of international brands in India, despite high import duties. Thoughts?
The uptake in the Indian economy combined with a strong propensity towards drinking less, but better brands leads to a belief that FY23 will also be another positive year for both our IMFL (Indian Made Foreign Liquor/BII) and imported brands portfolio, which are well-positioned towards the premium end of their segments, in keeping with our long-standing focus on premiumisation. This trend has been further amplified by a few states adopting a progressive policy towards imported products leading to greater consumer affordability.
India is a 'structured' premiumisation story. The kind of and the quality of growth we are witnessing, is unlike anything we have seen before and it's happening differently for different categories. We are focussing on deepening and enhancing consumer experience through our premium portfolio of products and initiatives.
What are the major challenges of operating in India, apart from taxation? What can the government do to ensure that 'ease of business' is a reality?
The alcobev industry is one of the biggest contributors to the government exchequer and requires policy and regulatory support to the same extent as other industries in the country. The industry operates under stringent regulations and arduous licensing process, which impacts the ease of doing business. Single-window clearance for all documents relating to alcobev production, updating IT infrastructure and streamlining various state-level bureaucratic processes are, therefore, the need of the hour. Furthermore, it would help if annual registration processes were further streamlined. For instance, if there are no changes in labels and pricing, they should be deemed approved after successful payment of fee. Further, a deeper and wider expansion of the retail universe to cater to emerging cities will lead to greater efficiencies and revenue growth for the state exchequer.
What products do you export out of India and to which countries? What is the growth like and the reasons for growth (besides Indian diaspora)? Also, could you let us know the markets that you are planning to enter?
Globally, our products are relished in over 50 countries with a volume of more than 2 million cases annually. We are looking to grow at a CAGR of 15% over the next three years. Strong growth is projected from Sub Saharan Africa and the South East Asia region. Our vision is to establish Pernod Ricard India's Seagram's portfolio as a world leader by creating the best brands and experiences for the middle-class and affluent consumers. The growth levers for our strategy are scaling up consumer base in existing markets, expanding portfolio via innovation, and targetting strategic whitespace expansion.
Our strong portfolio of Seagram's brands includes Royal Stag, Blenders Pride and Imperial Blue.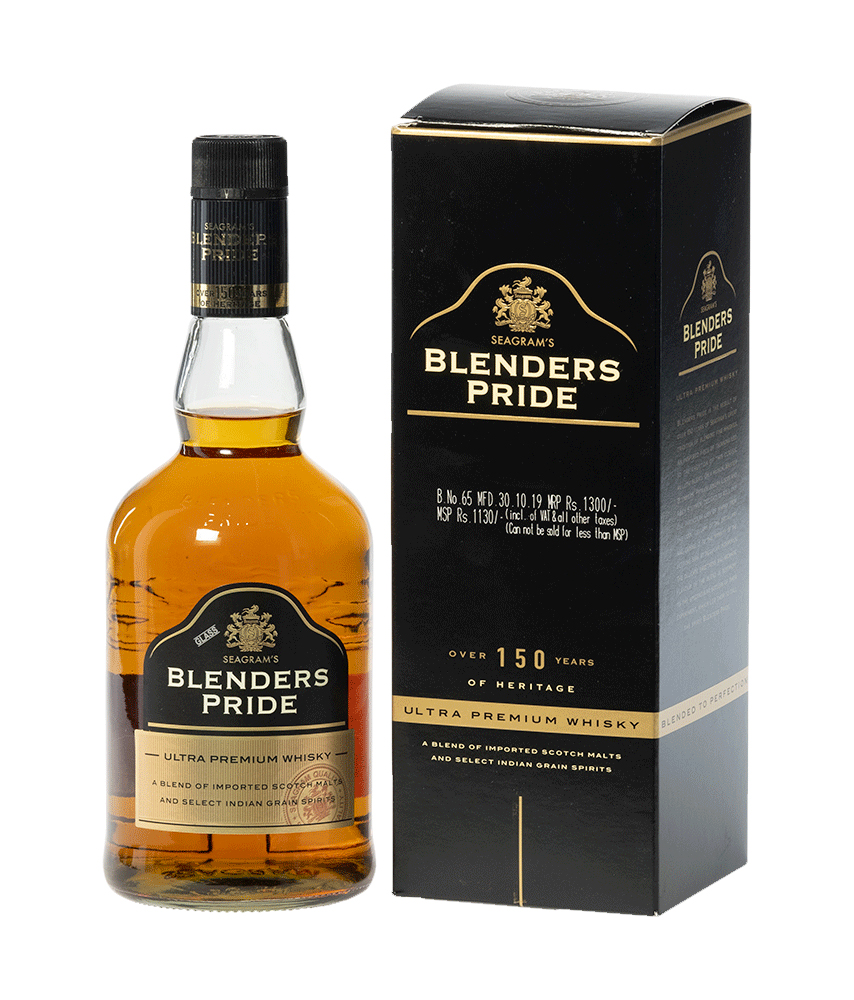 There seems to be an emphasis on premiumisation, could you substantiate in the Indian context what that would mean?
The last few years have seen premiumisation as a dominant trend in the alcobev industry. Consumers today are seeking 'value' and 'convenience' more than 'volume' and this defines the shift in consumer behaviour as well as their enhanced expectation from brands. Besides this, the pandemic led to a rapid transformation in consumer behaviour by breaking down societal barriers and taboos. Today, consumers have gravitated towards self-indulgence leading to premiumisation and a boom for our higher end brands like Chivas Regal, The Glenlivet and Royal Salute. In fact, with house parties becoming the norm and the cocktail culture further gaining popularity during at-home consumption, our premium offerings such as Absolut and our Gin portfolio led by Monkey 47 and Beefeater have truly become at-home bar staples.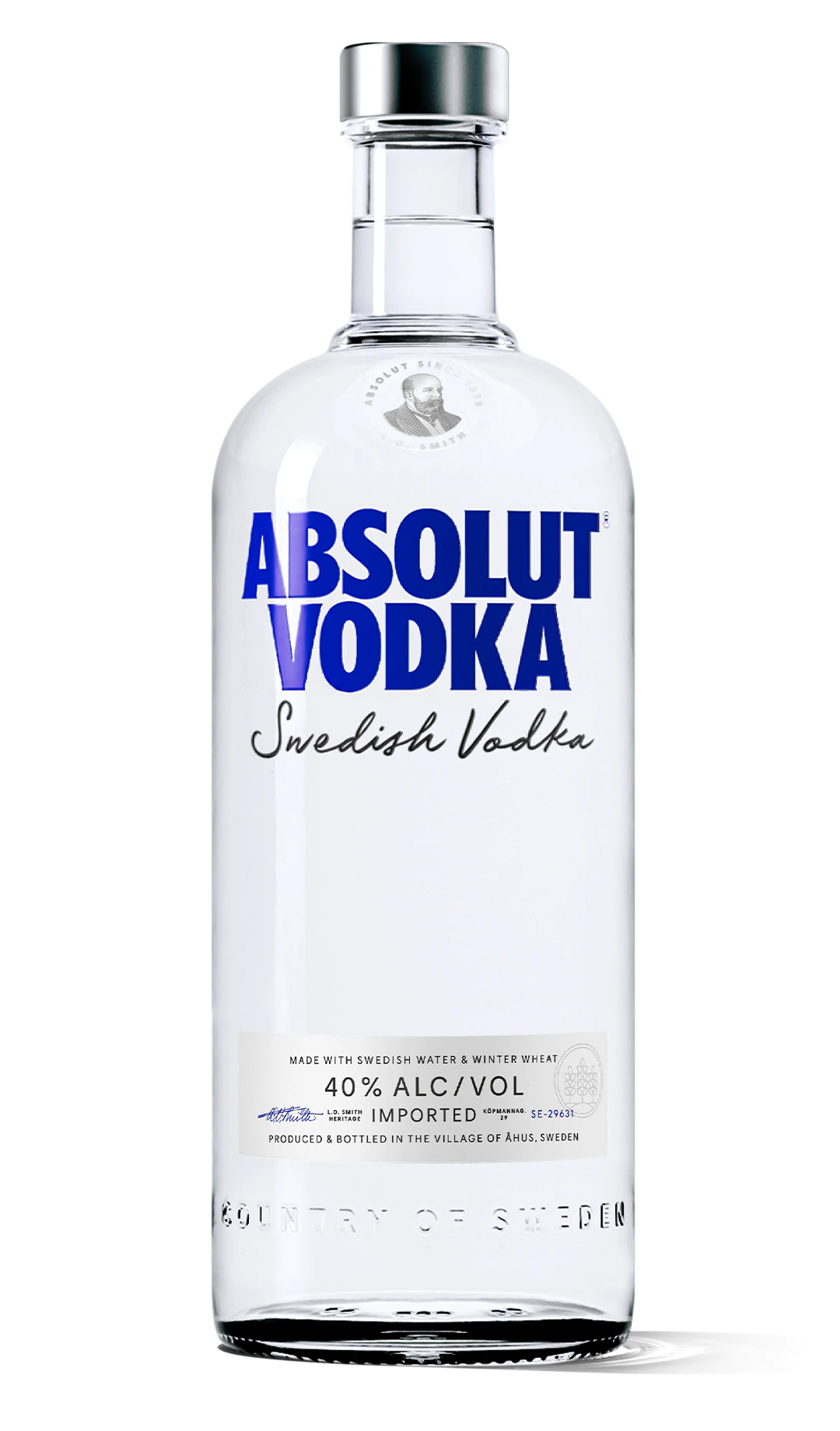 Premiumisation will continue to be a key trend as consumer preferences evolve in line with growing disposable incomes of the millennials and as they adopt global trends.
Tell us about your sustainability journey in India? Specifically, the W.A.L initiative on how it has impacted lives and your company?
Sustainability isn't new to Pernod Ricard's operations in India. As a responsible corporate citizen present in India for over 25 years, sustainability is the key to Pernod Ricard India's operations. The company continuously works towards an enriched value chain that is committed to supporting the UN Sustainable Development Goals, ensuring that our business is aligned with the 'World's to-do list' to help reach prosperity for the planet and its people.
The four pillars of our roadmap – Nurturing Terroir, Valuing People, Circular Making, and Responsible Hosting – address all aspects of our business from grain to glass. We are consistently working towards water stewardship to save, store and replenish water, especially in our plant locations, with a stakeholder inclusive approach. We are water positive in our operations with replenishment strategies at extremely high-water risk sites.
With our CSR Programmes on W.A.L (Water, Agriculture, Livelihoods) vertical, communities in water-stressed areas have adopted a circular approach and eventually have become more resilient in their approach to water use while increasing their disposable income.