The global premium spirits company Beam Suntory has combined its knowledge and expertise of premium spirits from across the globe to bring to India, a truly International blended whisky, 'Oaksmith Gold'. It is a first of its kind spirit with the best of Scotland and The United States of America by blending premium aged Scotch Malts, aged Kentucky straight Bourbon – some from distilleries over 200 years old – with world class Japanese craftsmanship. Oaksmith Gold and its blend are a celebration of craftsmanship and global collaboration, combining the best of East and West in a beautifully crafted 6-edged bottle. A celebratory ode to the impeccable Japanese craftsmanship, Oaksmith Gold is an iconic global brand starting off from India, bringing in an unmatched international experience with every sip.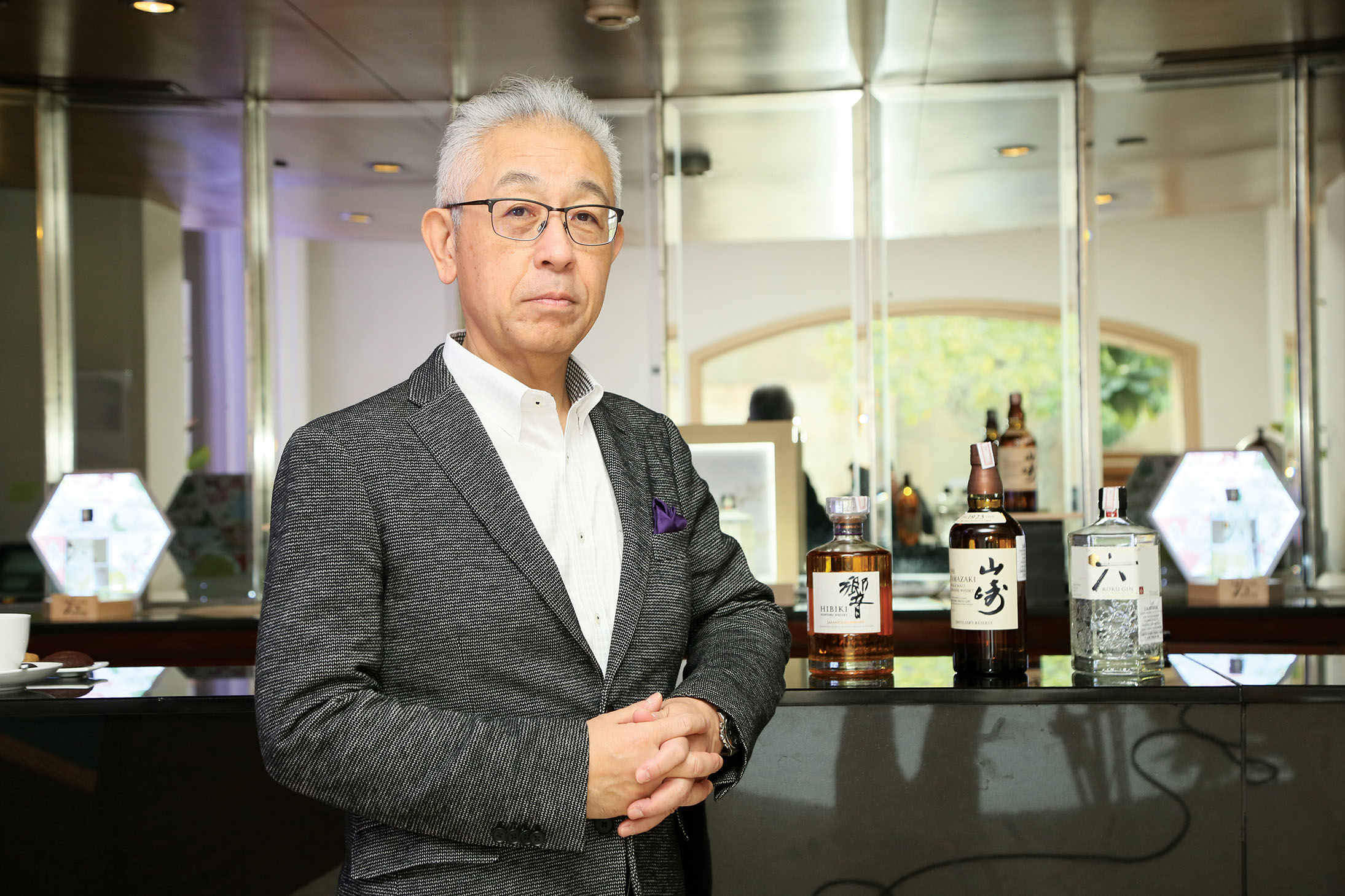 What makes it truly gold?
The ingredients do the magic. From Grain to Bottle, Oaksmith Gold is a spirit with a smooth taste. It delicately blends high quality aged Scotch Whisky Malts from the lush highlands of Scotland with aged Kentucky Straight Bourbon whisky from The United States of America using impeccable craftsmanship of Japan. As a result of this world class unique blend created by one of the most celebrated master blenders globally – Shinji Fukuyo, the man with over 30 years of experience creating the most famous award-winning Japanese whiskies in the world such as Yamazaki and Hibiki – the taste of Oaksmith Gold is rich, smooth and refined. On the palate, the flavour profile is mild but full body with woodiness from the oaks casks, on the nose, it is rich fruity and has a sweet top note followed by a hint of smoke (peat), on the finish, it is clean and smooth making it very delightful. This makes it perfectly suited to tickle the taste buds of connoisseurs and beginners alike.
Aged Bourbon Whiskies from the Americas
Elegant. Smooth. Refined. That is what four years of aging in newly charred American white oak barrels does to the bourbon, which goes into the delicate Oaksmith Gold blend. A method tested over more than 200 years of time – a method as old as the distillery that produces it.
Aged Scotch Malt Whiskies from Scotland
Oaksmith contains carefully selected Premium and Aged Scotch Malt Whiskies that speak of the pride and confidence of some of the most charming distilleries in Scotland. Crafted as nature intended, these precisely selected whiskies are known for wholesome maltiness, honeyed sweetness, a delicious creamy texture, and as much character as the Highlands of Scotland!
The Impeccable Craftsmanship of Japan
Japanese dedication to quality and craftsmanship is world renowned. Oaksmith Gold is a perfect representation of Takumi which in Japanese means 'artisan' or 'skillful' as it is an ode to Japanese craftsmanship. The rare blend has a fine balance of smokiness, sweetness and smoothness that was crafted by world renowned Shinji Fukuyo – Chief Blender at Suntory, the founding house of Japanese Whisky – after spending hours meticulously selecting aged spirits in oak barrels. The name – Oaksmith is a tribute to this craftsmanship, and the fine oak casks that Beam Suntory's whiskies are aged in. From seed to sip, Oaksmith Gold is gentle on the nose and strikes a balance between the oak's woodiness with notes of rich fruity sweetness giving it a clean and smooth finish. Further, to truly match it to the local palate, he travelled across the length and breadth of India to understand the nuances of Indian food and flavours and what could match perfectly with them.
What constitutes The Perfect Serve?
This beautifully crafted whisky blends well into any cocktail and pairs well with almost all flavour profiles of food. However, the perfect serve of Oaksmith Gold, is a celebration of purity, authenticity and high quality that comes alive recommended as 45 ml poured in a pre-chilled, wide mouthed whisky rock glass. Add signature Oaksmith Gold spherical ice for this Takumi ritual, if not, four big ice cubes or six small, and finally add water to taste, but no more than the pour size (45ml in this case).
Pricing and Availability
Oaksmith Gold brings Japanese mastery – otherwise a super-premium and luxurious phenomenon – to Indian whisky price points to elevate the product experience many notches above the standard segment offering. Oaksmith Gold is currently available in the states of Maharashtra, Telangana, West Bengal, Karnataka, Chandigarh, Goa, Assam, UP and ranges from Rs. 630 to Rs. 2,000 for a 750 ml bottle.