India and Australia have maintained a cordial relationship for many years, with bilateral trade between the two nations valued at $27.5 billion in 2021. The Economic Cooperation and Trade Agreement (ECTA) signed earlier this year has seen both nations looking to boost bilateral trade to as much as $45 billion by 2027. As Australia's 9th largest trading partner, with a share of 43% of all wines imported from the Pacific region, stakeholders in the wine sector are now looking for avenues to introduce more premium Australian wines into the country.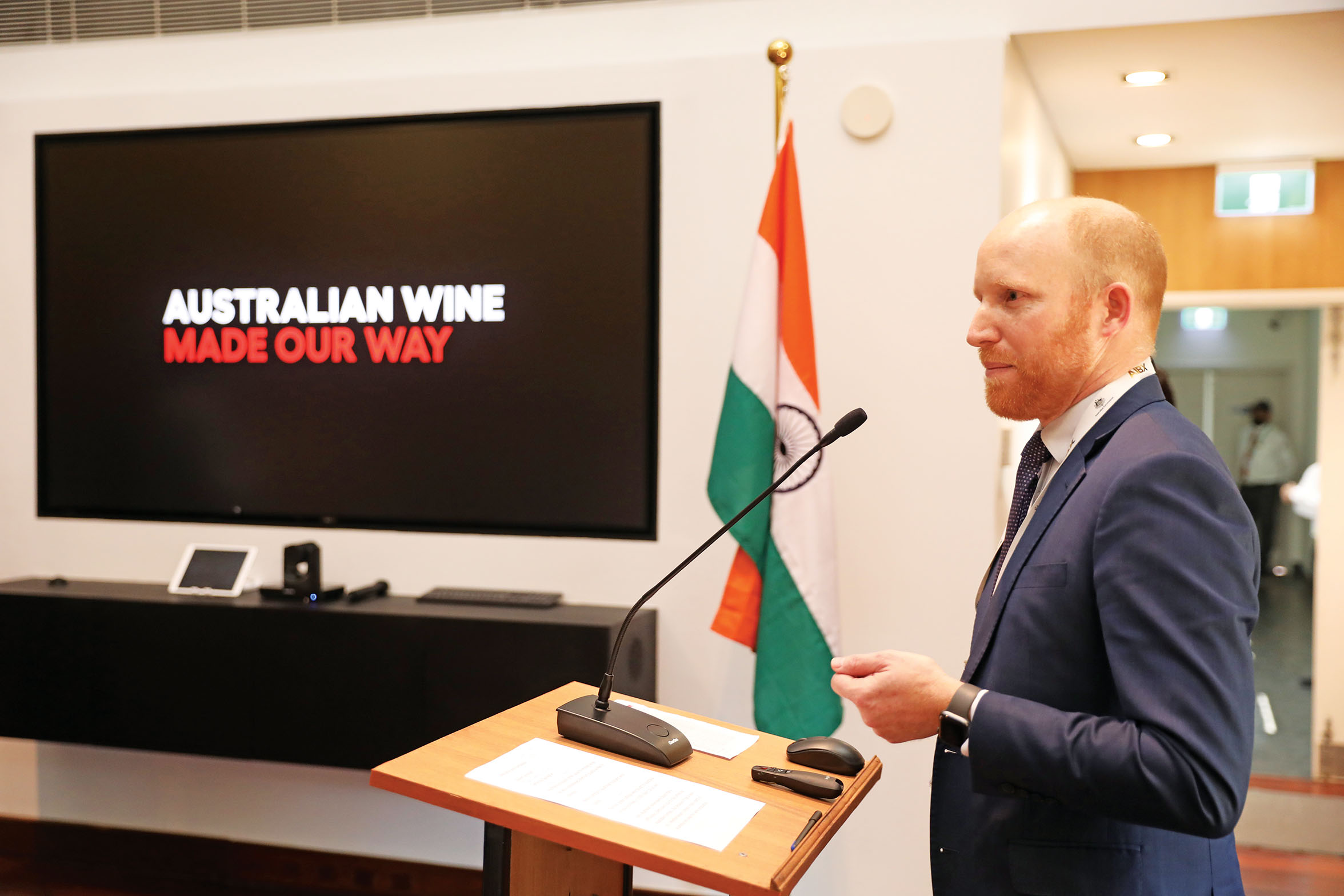 The recent lunch hosted by Austrade and Wine Australia at the Australian High Commission in India was the latest in a series of efforts to showcase the best of premium Australian wines to Indians. The lunch came as part of the Australian-Indian Business Mission 2022, featuring insightful interactions between crucial stakeholders, including Sarah Roberts, Regional Manager Asia Pacific, Wine Australia; John Southwell, Trade and Investment Commissioner for Agribusiness, Food and Beverage, Austrade, as well as wineries and other crucial stakeholders.
At the event, premium brands such as the Three Lions Cabernet Merlot, D'arenberg Stump Shiraz, Brown 1889 Chardonnay, and Shaw Smith Sauv Blanc were served. The aim was to showcase how these wines can become a household staple in homes because of their unique and rich tastes.
Australia's strategic advantage as an isolated continent surrounded by the ocean lies in the fact that it has a diverse wine ecosystem, with more than 100 grape varieties and legacy vines aged 200 years and beyond because it was able to escape the devastation caused by phylloxera. One of the main highlights of the event was the video presentation by Sarah Roberts wherein she shared details of demographics and the profile of Indian wine drinkers.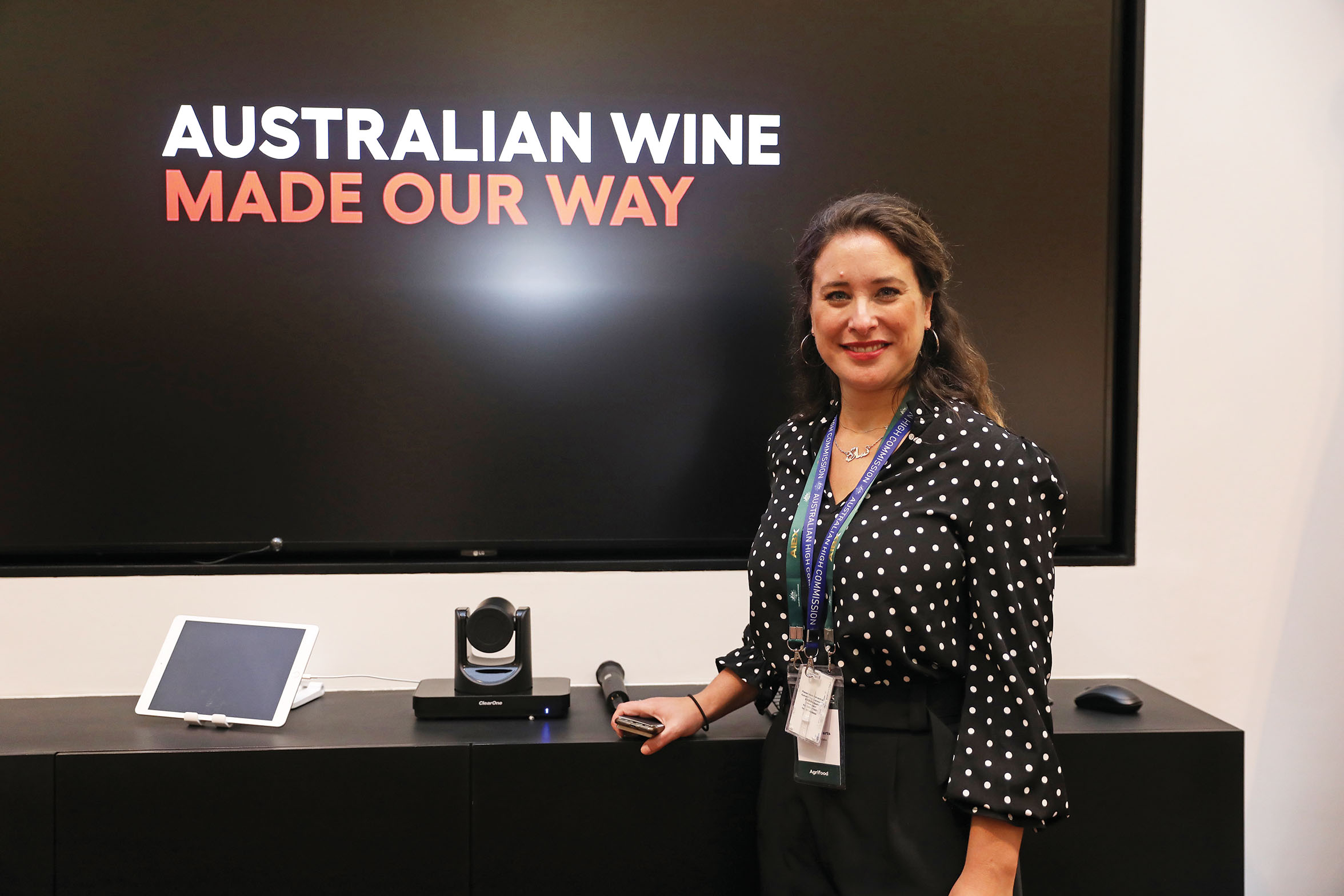 According to Tejaswi Rathore, Director, Communications, Austrade-South Asia, if there is one thing you can't take away from Australian wine, it is variety and diversity. "Australian wineries work with so much freedom and innovation, resulting in a multiplicity of tastes and profiles. What this means is that each wine serves specific purposes. While the reds, especially the shiraz will go very well with Indian food, the consumer has a freedom to choose what works for him from one particular dish to another. This is why Australian wines are highly rated across the globe," she says.
However, as much as Australia's wine scene is diverse, it is not restrictive. There's a conscious effort to continue to learn and adapt new ideas, knowledge, and technology from all over the world, fusing the experiences, and flavours from microclimates to create a truly rounded wine ecosystem. To adequately satisfy the tastes and cravings of Indian wine consumers and understand the best way to position their brands, a research team was put together to understudy the profile and demographics of Indian wine drinkers, and the result has been helpful in curating choice wines for the identified groups.
"What we need right now is for the ECTA agreement to come into force, so that Indians can gain access to these array of choice wines. Although our main focus is the tier one cities, we hope that every Indian that wishes can have a bottle of our finest wines whenever they please. We're taking our awareness strategy across the supply chain to enhance visibility. There's also the advantage of having great value for money without compromising the premium quality that the wine offers," commented John Southwell, Trade and Investment Commissioner for Agribusiness, Food and Beverage, Austrade.
As the Indian population continues to make wines a part of their daily life, there's confidence that there will be more Australian quality wines filling the cellars, bars, and cabinets in homes and bars across the nation.