We are world's first and only bio liquors/herbal liquors company which is focussed on making health functional liquors derived from extensive research and development in the fields of biotechnology, ayurveda and liquor industry.
Our excellence and expertise is in delivering quality liquor products worldwide for about a decade. We are focussed on enhancing the drinking habits of the connoisseurs worldwide. Our goal is to enhance the richness, quality, smoothness drinkability and taste of consumers through our quality and unique liquor brands. We have unique techniques of excellent blending of spirits, choosing perfect spirits for perfect blends and the result is great taste, best aroma and drinkability.
Bio liquors are enriched with bio alkaloids, without using any synthetic flavours and colours. They were found to be giving the same intoxication levels as any other liquor brands.
Dr. Srinivas Amarnath is the inventor of bio liquors – after contributing to the field of ayurveda for about 30 years, he is well versed with the botanicals and its benefits, developed bio liquors first time in the world. He relates to Ambrosia his journey off the beaten track.
What contributed to the evolution of bio liquors?
Alcoholism is the severe problem affecting millions of people worldwide, damaging the healthcare and is increasing the healthcare budgetting all over the world, which is an alarming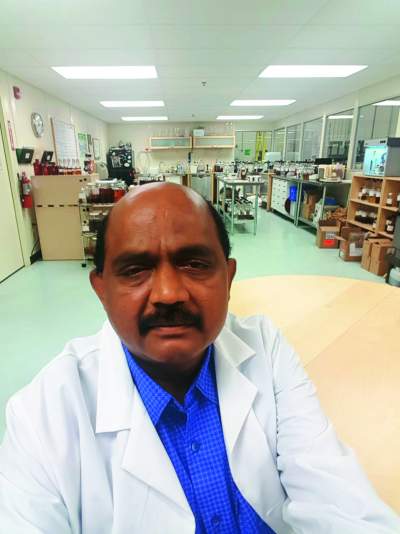 issue. Due to my own personal suffering in family, i.e. my own brother was an alcoholic, made me to find a solution for the problem. With the pain in my mind, I have decided to develop a radically different product to safeguard crores of lives all over. The synthetic flavours which are added in regular liquors have synthetic flavours, artificial colours, smoke and glycerine. I started my research and came up with bio liquors for the first time in the world. My credentials as an ayurvedic doctor and botanist helped. I had been awarded with The Best Doctor and Botanist Award from Sri Venkateswara University. As an Ayurvedic doctor invention is my passion. I have been kept on inventing different type of healthcare products. When I used to get patients suffering from alcohol related ailments, I had made up my mind to come up with a different prototypes of liquor, which has less side effects on human body, and in the process I am successful in inventing the same. Our bio liquors are enriched with the best botanicals, natural herbs and bio alkaloids, without using any artificial/synthetic flavours.
What kind of investment you have made in this venture?
The Investments are made during the research phase, development phase and marketing phase. Initially in the research phase 7 million USD has been spent on R&D, after blend development, the sampling of bio liquors blends till the acceptance. The major research areas worldwide are USA, Australia, China, Russia and some African countries. several thousands of blends are made to match consumers' palate which is now an absolute delight to consumers. And the development phase various trademarks, intellectual properties and several excise approvals has been taken and the budgetting of 3.2 million USD has been made. We have secured our brands worldwide with proper intellectual products especially in India, USA, Australia and several other countries. The marketing phase includes, development of unique packaging design, logo design, bottles procurement and carton designing for our portfolio of brands has been given major emphasis to present it to the consumers. We have developed a product portfolio keeping in mind both normal consumers and elite consumers.
You have nine brands in your portfolio which includes three whiskies, one bourbon, one rum, one vodka, one brandy, one wine and one beer. Which brands will you focus on? Do you plan to have a gin which is a growing segment and the perfect liquor to have infusions?
The white spirits segments are growing worldwide, and the consumers acceptance are multiplying, and also other segments are growing at an equal pace. The primary focus is on whisky, rum in North Indian markets, for South Indian markets we are focussing more on whisky and brandy. On India level we have a portfolio of nine products, by the end of 2022. We are also focussing on importing bio bourbon whisky developed by us in USA, and two different segments of luxury whiskies has been developed which will be launched by the end of 2022. All the products are scientifically developed, followed by international liquor standards, keeping in mind and adopted unique methods. In USA we are focussing on all the three segments as all are under Distilled Spirits Speciality. The FDA/TTB has been approved around 10 product formulas under the Distilled Spirits Speciality class. We are also planning to focus on wine segment which will be manufactured and Bottled in Napa Valley and to be distributed across the globe.
Which states are your brands present in? What is the timeline to go pan-India?
There has been a trial launch in some states like Punjab, Haryana, Sikkim, Jharkhand, Chhattisgarh, Himachal Pradesh, Andhra Pradesh, Pondicherry, Maharashtra and Telangana. We have taken different opinion polls in India and worldwide. By 2022 we are planning to launch our speciality products Pan-India and awaiting for the best connoisseur response.
Some of our Indian products which are being launched on a trial basis are Bio Whisky Premium 16 Naturals, Today's Special Bio Whisky, Bio Rum Premium, En-Sign Bio Brandy and Bio Vodka.
When do you plan to launch the bio-wine and the bio-beer?
By 2024 we have plans to launch bio wine and bio beer. For now we are keeping up our spirits high at the entry level. As a testing phaser, we have already exported several containers of bio beer to the UK and Singapore and have received immense positive response. After commercial launch of spirits and attaining a fair market share of spirits. 2024 is going to witness the bio wine and beer era.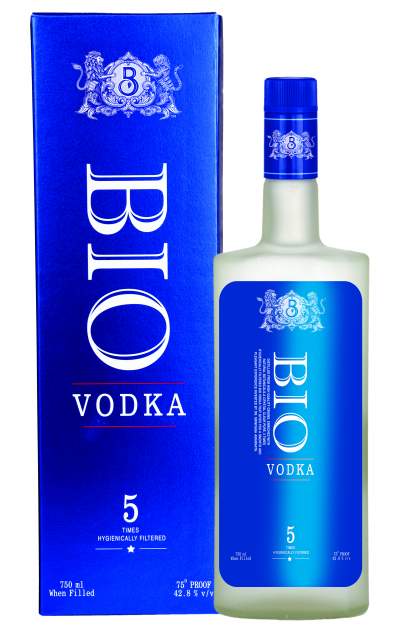 How do your bio liquors infused with a blend made out of bio alkaloids help in the wellness of consumers? Could you elaborate on each segment like whisky, vodka, brandy and rum?
Bio liquors/herbal liquors were enriched with bio alkaloids, best botanicals and selected herbs, without using any synthetic flavours and colours. They were found to be giving the same intoxication levels as any other IMFL brands, wherein the ill effects are greatly minimised. As a botanist and ayurvedic doctor, I have wide knowledge on developing different kinds of blends without using synthetic flavours, that's the reason all the bio liquors products are very special and got appreciation from the US federal government. The US federal government has given chance to make many samples in the USA. The US government has approved bio liquors/herbal liquors products after submitting more relevant data on development and then only we have got the US approvals. We have unique techniques of excellent blending of spirits, choosing perfect spirits for perfect blends and the result is great taste, best aroma and drinkability.
"PORTFOLIO OF BRANDS" Bio whisky, bio vodka, bio rum, bio brandy, bio gin, or be it a beer or wine, we have the largest portfolio for all the consumer needs under single umbrella BIO WORLD of brands. Bio Whisky premium 16 Naturals is enriched with 16 types of natural botanicals and finest select herbs, bio alkaloids, finest matured malts, infused in the American and French oak, which gives a perfect taste and matured aroma.
Today's Special is enriched with select botanicals, matured malt spirits, finest grain spirits and infused with American and French oak, making it your Today's Special. Bio Vodka is enriched with aloe, honey and natural bourbon vanilla, select botanicals, five times filtered for best taste and smooth finish.
Bio Rum – A premium quality rum made from matured cane spirits, high quality grain ena. Infused with best botanicals and select herbs makes Bio Rum stand out in the crowd. It has a very unique aroma and the speciality of Bio Rum is, it can be consumed in any season irrespective of climatic conditions which makes it more special. En-Sign Bio Brandy is made from matured grape spirits, high quality grain ena, infused with select botanicals, bio alkaloids and herbal ingredients. It has a unique fruity palate and best aroma. We aim to give the consumer the joy in each and every sip and being a part of celebration in every moment, making bio liquors as a better choice for the consumers.
Bourbon whiskey from America, speciality whisky from Australia, blended whiskies and single malt whisky from India and Europe, and very soon bio Scotch whiskies from Europe, we are also planning to start production in several African countries. We have privilege of selling our product mix in many parts of the world. We are exporting/importing and globalising our spirits brands as a part of cultural mix and cultural diversification. We have unique techniques of excellent blending of spirits. We are adopting unique techniques of aging spirits, select imported American and French Oak are imported choosing perfect spirits for perfect blends and the result is great taste, best aroma and drinkability.
"THE BLENDING PASSION" Very passionate team dedicated and committed on Research & Development, introduction of new techniques for perfect blend is a challenge in emerging liquor industry. "The right spirits are brought with the right passion".
"THE SPIRIT OF EXCELLENCE" The bio world spirits are spirits of excellence. The Spirits of Excellence is bought to you by our core innovation technology.
BIO LIQUORS – ACHEIVEMENTS WORLDWIDE. Approval of Bio Liquors products in TTB/FDA/GRAS and COLA – USA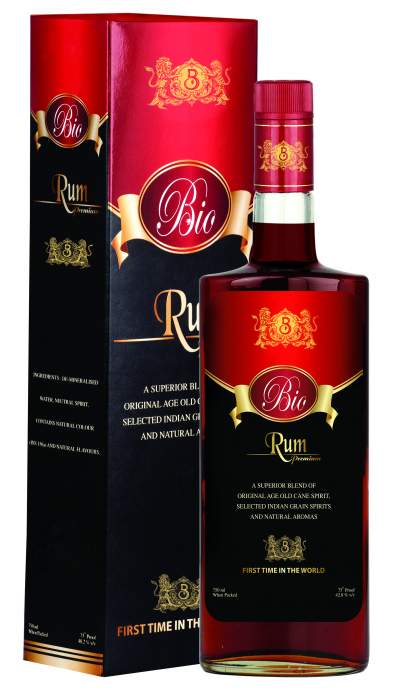 Allotted with own bottling unit by Australian government in New South Wales.
Winner – Wine & Spirits Wholesalers of America Spirits Tasting Competition – 75th annual convention & exposition – a remarkable achievement for new brand.
Approval of 16 botanical ingredients from GRAS an FDA regulatory authority. All the ingredients which we use for blending our spirits are approved by GRAS.
Allotted with a own bottling unit with tax free exemption for six years by Michigan Government in Northern Shores, Michigan. The plant will be operational by the end of 2019 – Bio care spirits, USA LLC. MICHIGAN – USA BIO LIQUORS NEWS
The Norton Shores City Council approved recently a six-year tax abatement for bio spirits, concurrent with the company's six-year lease at the location.
The city council has also approved blueprints. One of its kind. The officials are impressed with the concept and has given tax exemption.
What is the consumer response in terms of taste and price?
The price points of bio liquors are very well accepted, particularly when you create a brand for the consumers. What more the consumer require? The acceptance is exciting in terms of mouth publicity, appreciation and in terms of price the luxury segment products are priced in premium segment that's what all I can say in a word.
Given this is a new concept, and not a tried and tested one, how do you plan to promote your brands across the country?
We have done more research on how to promote this unique concept and found out impressive methods to promote the product. Several tasting sessions has been already done worldwide from regular consumers to elite consumers, different advertising strategy, get togethers, inviting doctors, bureaucrats, and common consumers, retailers, through different brain storming sessions and get togethers with bar and restaurant owners, not only in India, but worldwide also. Beyond its unique formulation, bio liquors are best in taste, smoothness and drinkability, which are major assets of the product and major marketing and publicity will be generated by consumers themselves. A perfect branding, packaging, marketing strategy is always necessary to promote a product in the market. For me as a doctor, I am also associated with passionate businesses for around 15 years. We have a core packaging development team and designing team, continuously working on the product. Not only the product, the presentation has got much more applause than we have ever expected and we are happy about the results.
What kind of marketing activity do you plan for exports, CSD and other bulk buyers?
We have already started exports. Very soon we are planning to export from USA to South America and Europe. We have appointed different agencies worldwide to take care of all the activities, Our brand presence in CSD, INCS across all the depots in India is almost confirmed and we have ample capacity to supply as per the requirements. Support in terms of point of sales material, branding material is required for exports. Also the export market is dependent on several other factors like quality, taste and packaging, which we are already providing, so the bulk buyers gets an advantage of timely supply and good discounts all over.
How is the company geared to meet the production requirements of the nationwide launches lined up? Do you need special production facilities for bio infusions?
We have lease and tie-up facilities in different parts of India. We have ample production capacity in our company based at USA in Michigan state, The Bio Care USA LLC have ample capacity to cater the ongoing demand to different countries like USA, South American countries and European countries. We also have production facilities in USA, Australia, Uganda and India. We are also planning to export to some Asian countries and UAE from India. Our capacities will be fully utilised with the on-going demand. The bio infusions and blend making are in-house facilities available in USA, India and Australia. The bio infusions will be sent to different bottling units all over the world. We have necessary capacity to cater to the demand of entire world.
The brands are doing well in certain part of USA. Would you like to throw light on your US operations?
All the products are doing certainly well in the US market. The products are trial started in Illinois and Colorado. We are already doing tasting sessions in around 25 states across the USA. Our USA partner is Shafiq Khimani from Natural Spirits USA. We have test marketed the USA already and receiving great response from the country. We are setting up our unit in Michigan, USA for which we already have got six years of tax exemption for the concept from Michigan Government. Currently the manufacturing is carried at South Charleston, USA and distributed across by our partner company Natural Spirits USA. Every effort has been made by Natural Spirits USA for continuous supply of the products. As mentioned earlier, we have won Silver Medal in WSWA USA competition, which is of great boost to the company and products.
The consumers are very delighted about the products and the pricing.