The last decade has witnessed a turn of events, where women have come across bold and indomitable, who are in leading positions across the world. To only celebrate this change in our society, the bustling city of Mumbai will now witness the launch of a brand new resto-lounge Invincible -Boudoir et Jardin. Keeping true to its French roots and the term "boudoir" which translates to a private room for ladies, this resto-lounge offers an intimate and a lavish space to all the women out there!
Keeping the concept of a boudoir in mind, the owners, Anu Paul and Basab Paul have decided to bring a little of Parisian-inspired culture to Mumbai, by showcasing red-velvet backgrounds, gilded mirrors and antiques that boast the ever-lasting art and culture of France. The centre of attraction remains the wall painted in hues of blue and bright colours that signify a woman in her truest form, unbridled and unconquerable. Invincible- Boudoir et Jardin, chooses to be the place where a woman has the chance to be herself, simply be unapologetic of who she is.
Along with simply offering an indoor seating, Invincible- Boudoir et Jardin also boats a unique Champagne Garden for all the women who want to let down their hair and relax in this beautifully decorated space. Here, one can witness eloquently designed cabanas with, an exotic vertical garden that pleases the eye. This Champagne Garden is perfect for pre-dinners, drinks and even for Sundowners.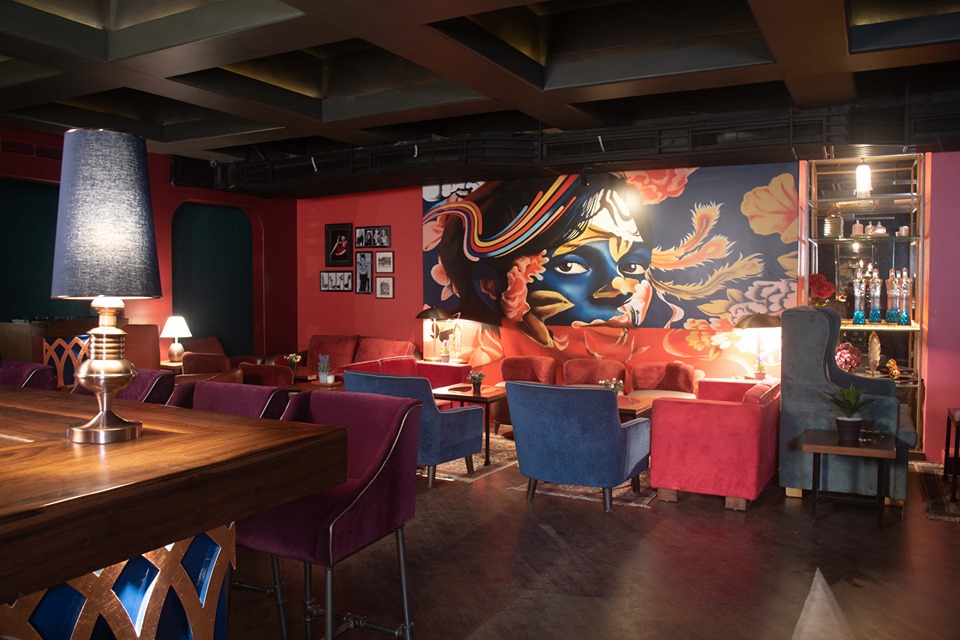 "This concept has been on my mind for a while now. I wanted to create a space for women, where they can dominate and conquer. The optimal part about this place is, that all of our chefs, mixologist, stylist and supporting staff comprise of women, truly giving a voice to all the women out there. The idea is to make this resto-lounge a place where we make sure that women have a great time" says Basab Paul, Owner, Invincible.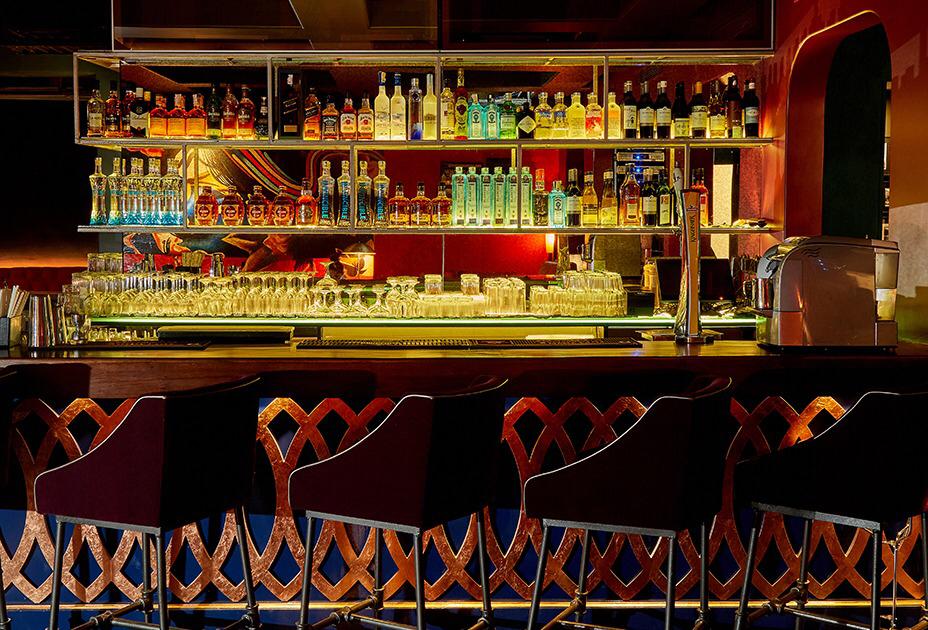 The very chic and feminine vibe of the boudoir, also translates into the menu, where the chefs- Shweta and Sunaeyaa showcase a bold and distinctive flair of various curated dishes. Further lined with beautiful rose gold foil, and printed in pleasing colours. The menu includes incredible cuisines such as Pan-Asian and European cuisine, a few of the highlights are dishes such as 'Peanut Melange', 'Double Jeopardy', 'Pandan Infused Seafood Cake', 'Sous vide Pork Chilli', 'Roti Kanai with Seafood Kedgeree', 'Bailey's parfait' and 'Tiramisu', with an additional keto-menu.
Similar to the food menu, their drink menu curated by Mariki Sayles is lined up with 'Limited Releases', offering exotic mixtures such as 'C'est la vie' and 'Str bck' for when you want to go bold and experiment, 'The comfort zone', lists their home team of cocktails like the 'Cosmopolitan' and 'Mojito', 'Up all night' with  a series of 'Perk-me-up' and 'No-regrets' shots and 'Early morning meeting' when you're trying to go through the day, sober, or just want to be in-check with reality. This resto-lounge, will also be introducing their bespoke edition of vodka called the 'Invincible Vodka'.
Gifting Mumbai, this boudoir space, 'Invincible- Boudoir et Jardin' is now ready to conquer soft hearts and bold minds, opening this space for women and couples.