Angus Dundee a major player in Bulk Scotch is venturing into the Scotch market with the launch of MacRoys Blended Scotch Whisky. Sanjeev Puri, Regional Director, Sub Continent and Hasan Bakhtawar, General Manager-Marketing unveils some of the company's other plans.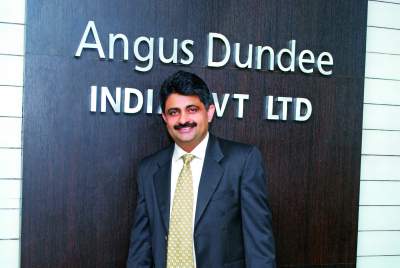 How has Angus Dundee fared over the years?
Angus Dundee India Pvt Ltd (ADIPL) is a major player in Bulk Scotch and supplying to a large stratum of liquor manufacturers in India. A 100% subsidiary of Angus Dundee Distillers Plc Scotland, has been present in India for almost close to a decade. With a strong lineage and expertise to deliver consistent quality product, ADIPL has created a niche and made its presence felt over the years.
What are the major activities undertaken in the Indian market?
ADIPL not only offer Bulk Scotch but provide customised solutions which are customer and brand specific. This has been instrumental in sustaining and stabilising its position in the highly competitive 'Bulk Scotch Whisky' market.
What prompted your decision to produce your own Scotch brands in India?
Significant shift in the Indian consumer behaviour, rising disposable income with influence of social media enabling splurge on good things, growth in socialising occasions and experimenting with different types of alcohol had been an inspiration for ADIPL to introduce own Blended Scotch Whisky to the Indian consumers.
What has been the response to the launch of MacRoys in Chandigarh and other cities?
MacRoys Blended Scotch Whisky is available in select category selling outlets in Ludhiana, Jalandhar, Mohali and Chhattisgarh. Launched in the month of July the brand is gradually making its presence felt.
Are you looking at a pan India launch and what is the time frame for the launch?
In a phased manner, launch in Telangana, Chandigarh and Rajasthan in current financial year, whereas Delhi and Orissa intended for the next fiscal.
What is the positioning for the brand and what are the marketing activities planned for the brand?
The present positioning portrays the product attribute "Experience the Bourbon finish luxury" and distinguishes the brand from competition. We intend to target potential consumer base tapping key touch points like On & Off Trade, Social gatherings and other socialising occasions. In addition, we are also focussing on digital as we can't be mere spectators to the consumer's journey and need to make our presence felt by participating in trending conversations, crafting influencer opinions and generate access to the brand online.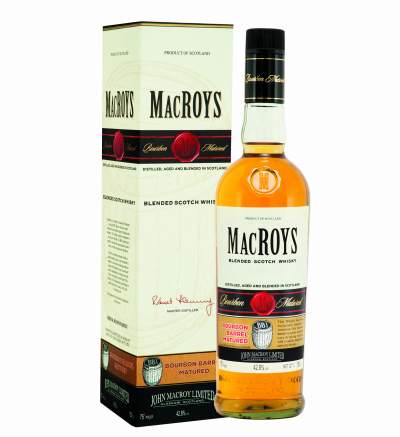 How is your brand different from other competing brands available in the market?
MacRoys Blended Scotch Whisky is distilled, aged and blended in Scotland. matured using the BB1 barrels, the once used American Oak Bourbon barrels holding only bourbon infuses a distinct character to the whisky. First Fill Bourbon Cask are generally used for producing Single Malt Whiskies. Crafted using exclusive malt, matured in bourbon casks whose charring produces lactins which help develop coconut and vanilla characteristics, bringing out soft, fruity-sweet and smooth blend.
Are you planning to launch more brands in the Indian market in future?
Plans are afoot to cater other price points in the Blended Scotch and Premium Scotch segments in near future.
Would you like to throw some light on your Duty-Free business at the Indian airports?
We have an exceptional BIO portfolio consisting aged and non-aged single malts, blended malts and Blended Scotch whiskies. Brands like "Tomintoul Spey Side Glenlivet Single Malt Scotch Whisky", "Smokey Joe Blended Malt", Non-Aged Single Malt variant "Glen Parker Single Malt Scotch Whisky" and Blended Scotch whisky named "Parkers" have presence at the Delhi Travel Retail.