Its been a challenging year to say the least for the Alcobev Industry. But with the industry now seemingly heading in the right direction Anmol Gill, Head of Customer Marketing, Bacardi India spoke to Vincent Fernandes and Lopamudra Ganguly on the challenges of 2020, the prospects for 2021 and Bacardi's Green initiative.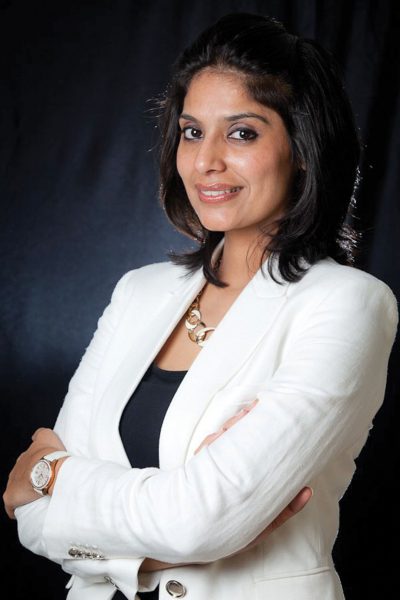 How have Bacardi brands performed in the second half of 2020?
With the festive season ushering in post the lockdown, Bacardi brands have been doing well. There's renewed optimism as the overall industry is recovering and this has helped increase Bacardi brands' share in the market. The growth for Bacardi brands has been different across different regions on basis of the occasions that they're consumed and whether they're in the High Proof or Low Proof categories.
And in this duration, consumers have become more informed on their knowledge of spirits and cocktails owing to their homemade experiments with cocktails. As on-trade opens up, this will lead to an informed appreciation for bartenders' skills and greater innovations at bars.
What was your Marketing Strategy during the pandemic?
During the pandemic we kept the consumer at the heart of everything we did, we continued to create moments that matter across brands with their respective cultural passion points of dance, music, comedy and more. We had to remain more agile than ever as consumer behaviour was shifting rapidly and has in many ways changed permanently in this duration. Digital became the consumers' mainstay as they were looking for avenues to create pre-Covid moments and occasions. Now, it is a part and parcel of the consumer experience, so going forward on-ground and digital experiences will coexist across experiences and campaigns.
As a leader of experiences, our main goal lies in co-curating these new occasions and formats, along with our consumers – understanding how we can meet them at their doorsteps instead of the other way around. Virtual mixology masterclasses, are a great example of the manner in which our brands like Dewar's and Bombay Sapphire enabled to enjoy their favourite cocktails on a special occasion, when they couldn't step out to the bar.
Virtual concerts, such as the #HappyAtHome concerts hosted by Bacardí, recreating 'weekend gigs' that consumers could enjoy along with their friends, is another creative format where we have adapted to serve what the consumer is craving while staying true to our brand purpose.
How was the response to these marketing initiatives?
All of these campaigns successfully brought alive the brands' ethos and engaged with the consumers in the formats that they were seeking while also transcending geographical boundaries, enabling access to consumers across the nooks and corners of the country.
How do you see Bacardi faring in 2021?
As the world economy will recover gradually from the pandemic, so will the alcobev industry. With online channels opening up and on-trade beginning to flourish again, I am positive about our brands' and the overall industry's growth. The digitization of cultural experiences is here to stay given the successes this year and we will most likely see these coexist with the on-ground activities going forward.
What special initiatives has Bacardi planned this year?
At Bacardi, we identify and leverage consumer insights and needs in order to create any marketing initiative. We explore campaigns and activities where we have an organic fit, a right to play and ones that embody our brand spirit. Thus, with authenticity at the core, we will continue to create moments that matter through platforms, occasions as well as experiences; co-curating them along with our consumers, in formats they prefer.
What are Bacardi's post-pandemic revival plans?
For us, as part of our BEST10 strategy, Bacardi, globally has been set with the task of making the next ten years the best ones for Bacardi, to become a company known to bring people together for exceptional drinking experiences. As part of this strategy, putting the consumer first and supporting our on-trade channels, especially at this time will be key elements. Our touch points to see this vision through will be authenticity, community and safety.
Authenticity will remain our pillar to build lasting consumer trust. As a family oriented company, we will continue to support communities and partners who've been impacted by the crisis. And as safety is crucial, we will continue to build creative but honest ways of ensuring safety.
Do you see the brand sales recovering from the Covid-19 setbacks in 2020?
Yes, I'm optimistic about the future. While distribution in on-trade is still on its path to recovery, we are positive that the new normal will take brand sales in a positive direction. The overall industry is expected to recover fully by the end of the year or early next year.
How do you see the Indian alcobev market recovering from the pandemic?
The growth signs are ushering in recovery in the industry. The channel that now requires innovative solutions to fully make a comeback and grow in the industry is the on-trade business. In this duration, e-commerce opened up for the alcobev industry and it would be interesting to see how it develops in the near future.
How are the Green Projects fairing, especially around packaging? The biodegradable bottles which does not leave behind harmful micro plastics. When is it scheduled to come to India?
In our over 158-year history, Bacardi has always been committed to respecting natural resources and acting responsibly, as well as inspiring consumers and peers to join us in these initiatives. In 2016, we committed to eliminate all single-use plastic straws in our cocktails globally. Now, we're excited to pioneer the world's most sustainable spirits bottle which is 100% biodegradable and make a giant leap forward in the fight against climate change and plastic pollution. It will be on shelf globally by 2023 and will replace 80 Million plastic bottles – 3,000 tons of plastic – currently produced by Bacardi across its portfolio of brands every year. Starting with Bacardí rum, the new packaging will be rolled out across the entire Bacardi supply chain and the company's 200 brands and labels including Bombay Sapphire gin, Grey Goose vodka, Patrón tequila, Martini vermouth and Dewar's Scotch whisky. We're looking forward to share this exciting new biopolymer technology with the entire spirits industry.
This revolutionary move is in collaboration with Danimer Scientific, a leading developer and manufacturer of biodegradable products. Petroleum-based plastics used by Bacardi today will be replaced by Danimer Scientific's Nodax PHA, a biopolymer which derives from the natural oils of plant seeds such as palm, canola and soy. While a regular plastic bottle takes over 400 years to decompose, the new spirits bottle made from Nodax PHA will biodegrade in a wide range of environments, including compost, soil, freshwater and sea water, and after 18 months disappear without leaving behind harmful microplastics.