To commemorate and celebrate its Late CMD N R Jagdale legacy
To celebrate the 10th anniversary of the brands flagship Single Malt Whisky – the Amrut Fusion, the company launched its ultra-limited-edition Single Malt whisky – the Amrut Fusion X (ten) yesterday. The Fusion X also commemorates the legacy of the their late CMD Neelakanta Rao R Jagdale with the launch timed to celebrate his birthday.
The reason we call it an ultra-limited-edition is due to its availability of only 1010 bottles worldwide. And in India only 60 bottles will be released in Bengaluru at a price of Rs. 15000 per bottle at select retail outlets.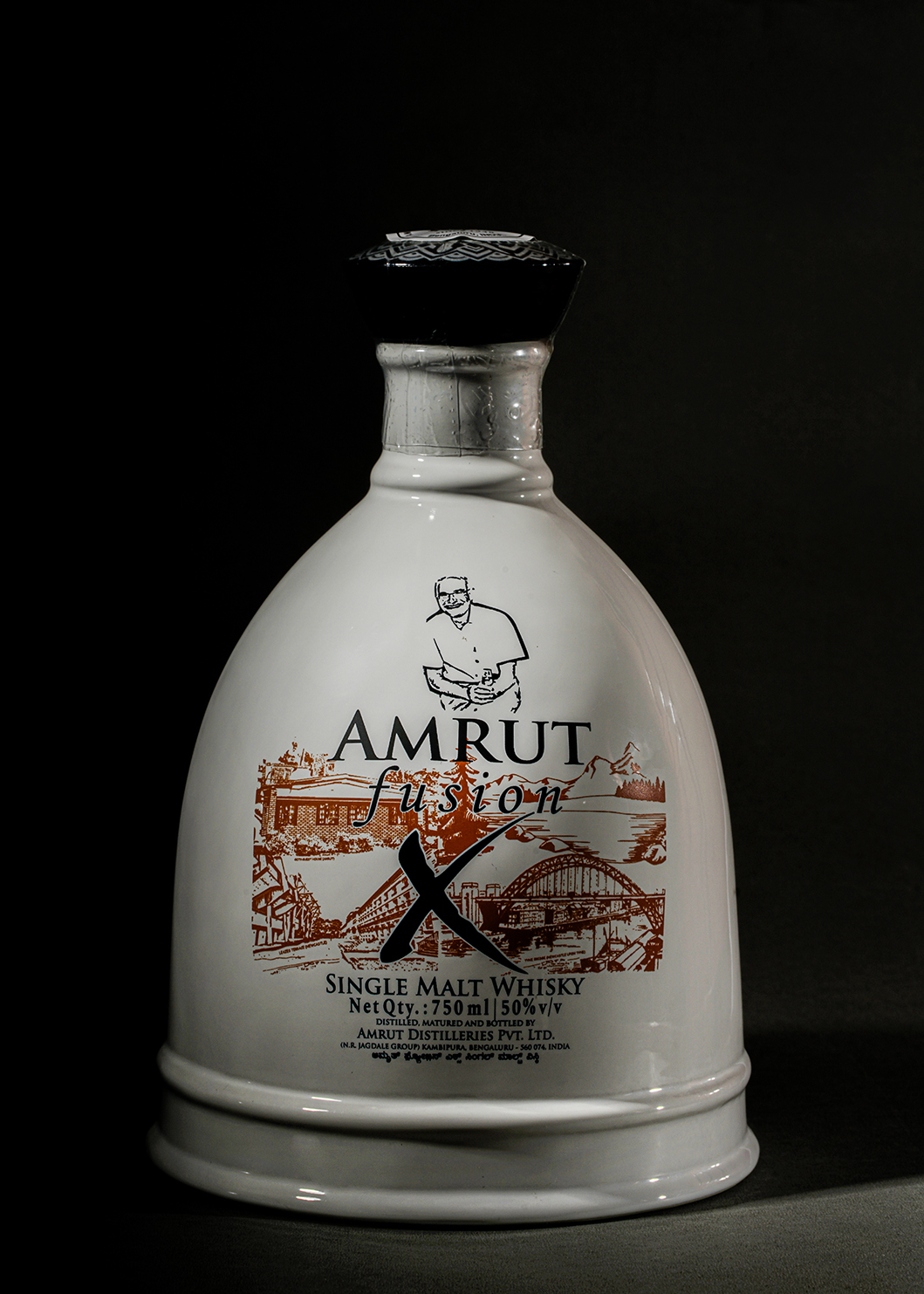 Amrut Fusion X is a combination an ode to the company's past and also their vision for the future. The whisky has been created after further maturing Amrut Fusion for a period of 4 years in a Px-Sherry casks, adding a dimension to the whisky unlike ever before, taking the total age of the spirit to nearly 8-9 years. It also comes packaged in a special ceramic bottle that features a sketch of their late CMD, Mr. Jagdale along with number of other important highlighted places on the bottle, that have played a key role in the journey.
The bottle is a culmination of talents from three countries, which includes India, England and Portugal. With the spirit coming from India, the special ceramic bottle has been crafted by Wade from England and the cork is handpicked and shipped from Portugal.
The Fusion X is also the first time that any alcobev product in India has integrated an NFC chip on the bottle that can be scanned using a smart device. Buyers can tap the NFC chip to verify if the bottle has ever been opened before. It also provides detailed information about the whisky and users can provide feedback of the same as well.
Rakshit N Jagdale, Managing Director, Amrut Distilleries said 'it gives me immense satisfaction to make this special release of Fusion X on his birthday as both a celebration of 10 years of love by consumers around the world and a tribute to his life and legacy.'
The bottle comes in a lush velvet jacket and is surely something worth collecting.