With premiumisation being the mantra for many alcobev manufacturers, NV Distilleries not only looking at pushing its domestic market but also making tremendous efforts in the export market as well. Varun Jain, CEO, NV Group feels that the company is now ready to shift its gears as he speaks to Bhavya Desai on its roadmap.
Given the current scenario of the industry, how is NV looking at its roadmap for the current year?
In my opinion all companies have had to face losses in their business as the market was either completely or partially closed. For example, Mumbai allowed only door delivery from the retail outlet before opening the markets. Number of State Government announced lockdown on weekends as well which also adversely affected liquor sales. The liquor industry registered more than 50% drop in its volume during March and April due to the pandemic.
However, most of the market have substantially recovered their volumes now, except states like Goa and Daman due to the reduced influx of tourists. NV is bridging the gap by putting in place a robust production blueprint which will ensure immediate supply to those states where stock is being currently imported from neighbouring states.
We are also strengthening the distribution base at all levels and focusing on Retail and Modern trade outlets. We at NV have also talented marketing professionals to take care of the consumer off take from retail and on-premise outlets.
What plans did the company put in place to mitigate any challenges that came from the pandemic?
There are challenges at all levels during the ongoing pandemic. We had to work from home,
keep everything sanitized (People/Place/documents/ Vehicles/Plant and Machinery, etc.) and yet produce the best possible results. The greatest challenges were faced by our work force in the field and manufacturing units.
Every individual is provided with masks/gloves and sanitizers and pedal operated sanitizers are placed in all offices and plants. The norms of maintaining social – distancing are strictly followed by each and everyone and we are in constant touch with all operation managers through Zoom calls only.
What aspects do you attribute to Smoke Vodka's success?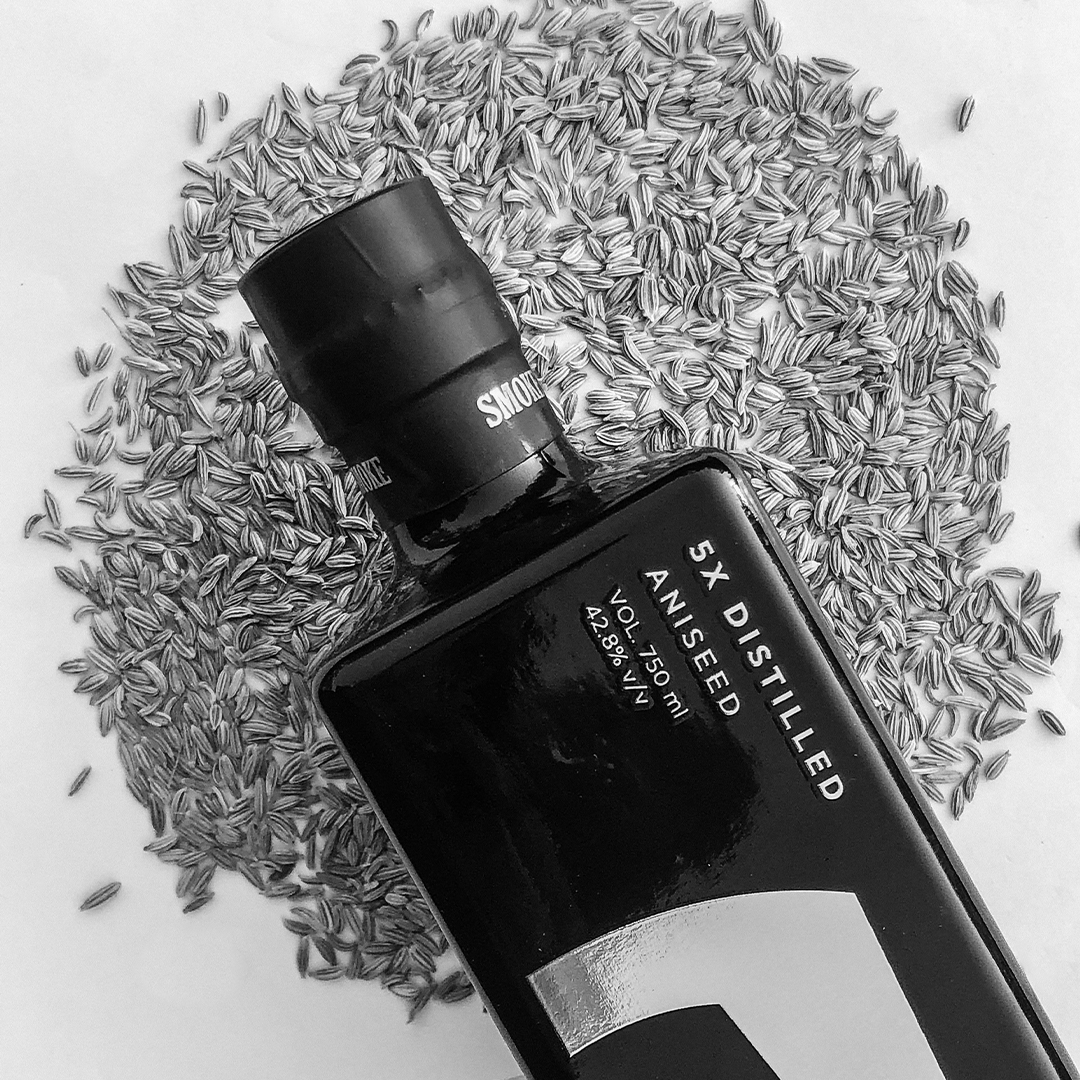 Smoke Vodka has been well received by the market and also surpassed our expectations. The reason for this is its top of the line packaging and pricing. The price of the Vodka, its 5 times distillation, aniseed flavor (which no other brand offers and a support of three brand extensions, smoke clothing lines / smoke natural spring water in can & smoke sanitizer) have ensured its reach and visibility in a very short span of time.
The innovative digital marketing campaign and promoter led consumer promotions have substantially increased awareness and trials through miniature packs of Smoke Vodka. It is also being used as a gift article because of its international look and feel.
What is the next stage of your marketing strategy for Smoke Vodka pan India?
NV would be aggressively promoting SMOKE VODKA by adopting very innovative marketing strategies. Some of these include:
1. Broad – based consumer trials,
2. Fully exploiting the digital platform,
3. Use of Surrogates (Smoke water / Smoke Clothing line),
4. Making SMOKE visible in all relevant On and Off trade outlets, and
5. Targeting the influencers NV
These are some of the things that we are planning
Do you plan to have any other variants like Gin or Rum under the same brand name Smoke?
Smoke Vodka will be the only spirit brand. But I have created a few brand extensions like Smoke Wear, Smoke Water, Smoke Sanitizers.
How important is it for the NV Group to succeed in the premium product category?
I have always wondered if there are only a handful premium products from India. India has the resources, technology and expertise to create world-class premium products. Even we bottle for few international brands and very early on when I joined NV group, I was sure that I wanted to have our own homegrown portfolio of premium brands.
Smoke Lab is the first premium brand and we are launching in the USA and other international markets now. There are plans for few more premium brands in the pipeline that will be launched next year. It is important for NV Group and I, personally, to succeed in the premium category. I believe our business is ready to shift gears and capture the premium category. This will establish NV Group as a real global player in the international spirits business.
How is the export market of your products for you?
We are putting tremendous focus on the export market. We have been exporting few brands to the UAE and Africa. Smoke Vodka plans were delayed by a few weeks due to the pandemic but we quickly adapted and stayed the course. By October, Smoke Vodka will be available in USA and few other countries as well.
What are the company's ambitions to boost its status in the alcobev industry?
NV has the potential of being one of the leading manufacturers and marketer in the industry. There is no other company whose Product – portfolio can be compared with that of NV. We offer Whisky, Rum , Gin ,Brandy , Duet and Vodka at different price points to cater to every segment of the society.
We can proudly claim that our entire product portfolio sells uniformly and well across states, giving run for their money to the existing giants. NV would be opening in all major markets of India soon led by Smoke Vodka.
How has the company fared this year and what have been the highlights of these results?
NV Group has successfully established markets like Punjab, Chandigarh, Haryana and UP in the last one year. The company has also introduced its topmen brands like Smoke Vodka, Royal Envy Whisky in the western region. This brand is showing huge consumer pull thanks to our innovative marketing and distribution campaign.
The highlights of this year are as under:
1. Successful launch of Smoke Vodka.
2. Revamping of packaging of brands like, Royal Envy Premium whisky & Blue Moon Vodka.
3. Introduction of Smoke Water in 500 ml Can.
4. Aggressive digital campaign on Smoke Vodka and its surrogate.
5. Restructuring of the operating team in Sales and Marketing.