Bollywood Superstar Anil Kapoor, Cricketing Legends Harbhajan Singh and Krishnamachari Srikkanth, Dance Icon Geeta Chandran, Amongst Other Celebrities, Part of the Panel of Judges for the Awards
For the first time, superstars and celebrities from all walks of life – from Bollywood to Cricket, from India Inc. to F&B – came together to discuss, debate and short-list the nominees for the Teacher's Golden Thistle Awards 2019. The winners will be announced on 16th November at an illustrious ceremony in Mumbai.
The iconic platform of Teacher's Achievement Awards has celebrated the spirit of achievement since 2001 with an illustrious list of winners in the past including Ranbir Kapoor, Anupam Kher, Shabana Azmi, Boman Irani, Rahul Dravid, Abhinav Bindra, among others. The long-awaited awards are back in a refreshed avatar as Teacher's Golden Thistle Awards to recognize and celebrate high-achievers with rare and exemplary achievements across seven categories: Business, Sports, Entertainment, Culture (Culinary Excellence), Genuine Impact (Growing for Good), Forever Genuine (Life Time Achievement) and Teacher's GQ Special Award. To ensure a fair and thoroughly audited process, Pricewaterhouse Cooper (PwC) was appointed as the Process Validator.
The jury in-charge of making some tough decisions are as follow
s: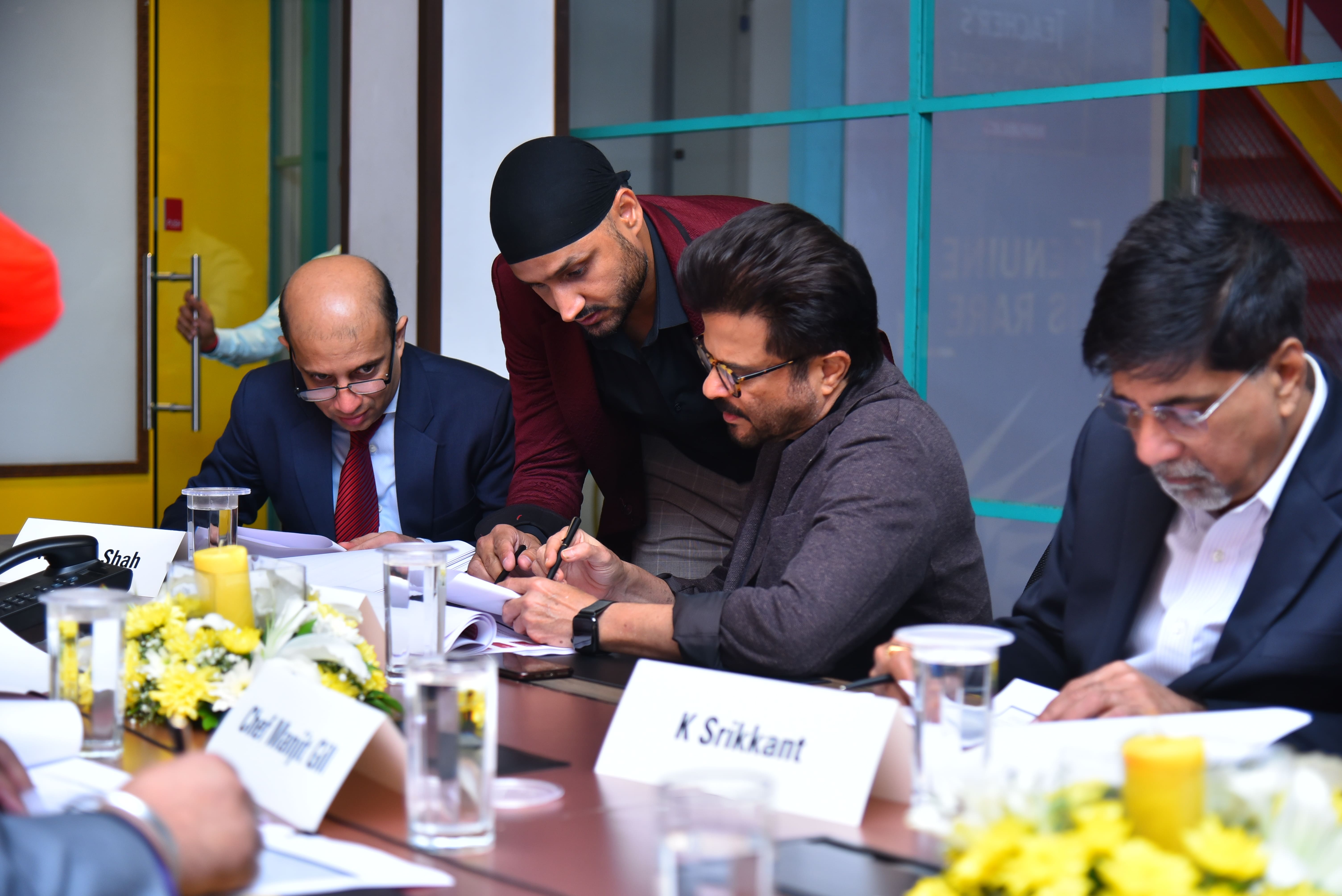 Acclaimed actor and producer, Anil Kapoor has a career that has spanned over 40 years! He is Bollywood royalty and actor par excellence who through discipline and hard work has managed to stay relevant and fit all these years.
A player with equal parts passion and talent, Harbhajan Singh is one of India's most successful off-spin bowlers. He is a live wire on and off the field and is loved by audiences across the country.
Geeta Chandran is one of the most celebrated classical dancers in India and has been decorated with a Padma Shri, the fourth highest civilian award in the country, for her contributions to the field of art. The Bharatanatyam master has also trained a whole generation of artists.
Known as the Indiana Jones of Indian cricket, and rightly so, Krishnamachari Srikkanth is a former captain of the Indian cricket team and former chairman of the BCCI selection committee. His off-pitch personality matches his batting style – entertaining, innovative and explosive.
Manjit Gill is the man behind some of the most iconic restaurants of India – Bukhara and Dum Pukht – that have been delighting foodies for close to 30 years now. The highly acclaimed chef has over four decades of excellence in the culinary profession and has won numerous awards for his work.
While each one of us would have thought of starting a restaurant, some people actually do it and with such success as Farrokh Khambata. He wears many hats – an entrepreneur, restaurateur, chef and caterer – but he has dominated the world of food through his company 'Catering & Allied', which owns five restaurants in Mumbai apart from one of the best celebrity catering service.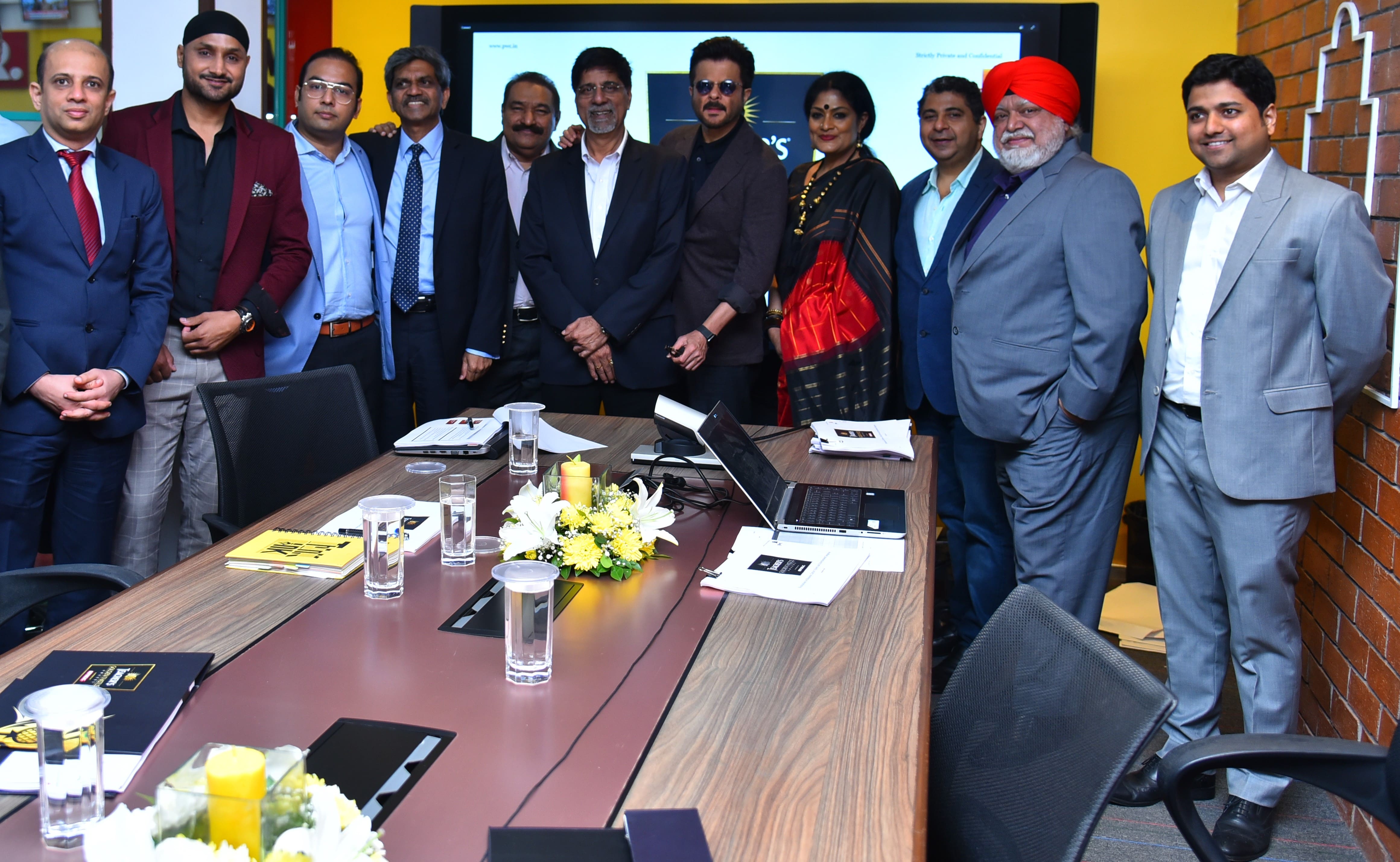 D. Shiva Kumar is the Group Executive President of Corporate Strategy and Business at Aditya Birla Group. He is helmed as the leader who built Nokia as the most trusted brand in India at one point of time. Known for his inspirational leadership skills, D. Shiva Kumar was awarded 'Distinguished Alumnus' by IIT Madras and IIM Calcutta.
Handling finances is not everyone's cup of tea but not for Nimesh Shah, Managing Director and CEO at ICICI Prudential AMC. With over 25 years in the banking and finance sector, he is known to provide the best solutions for investors while maintaining high levels of transparency.
Known as the man behind the largest events in India, Wiz Joseph Sabbas, Founder of Wizcraft, lends his strategic foresight for all major brand launches and corporate events in India.