In an interview with Ambrosia, Mr. Vivek Chandramohan, Chief Executive Officer, Grover Zampa Vineyards, outlines the company's strategic plans.
What is the status of Grover Zampa Vineyards post the acquisition? What is the rationale behind the purchase of Four Seasons Wines, Charosa Vineyards and Myra Vineyards?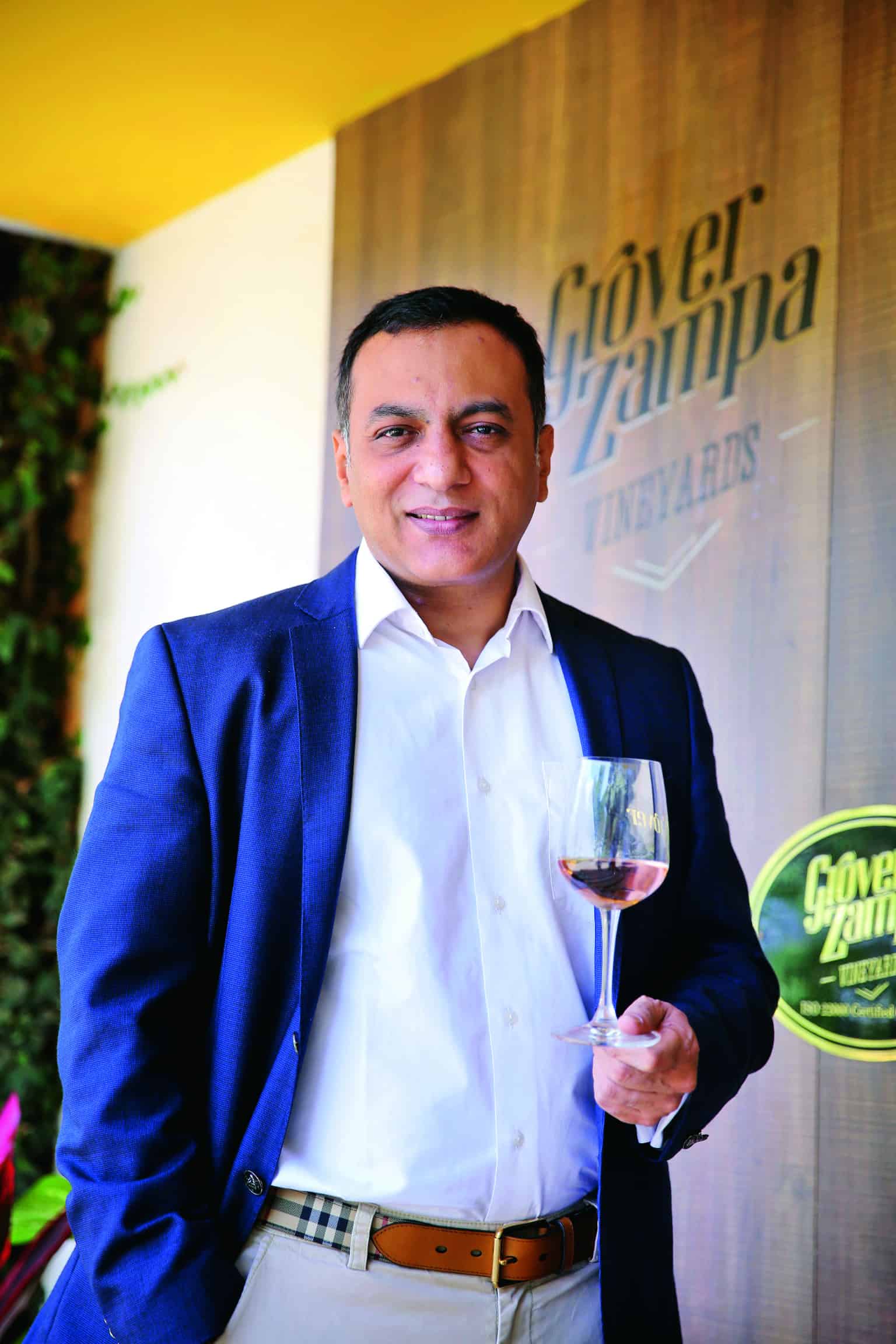 With the addition of Four Seasons, Charosa and Myra, we aim to expand into a multi-brand lifestyle label with wine being at the core of our business. We are looking to widen the portfolio and offer more varietals that resonate with the millennials and new age wine drinkers. This will also lead to an increased focus on wine tourism with better amenities being offered to patrons at the vineyards, thereby consolidating the position as a market leader in the country.
The wine industry has been on a positive growth trajectory for the past few years, with growing interest from varying consumers to better understand and experience the beverage. This has opened up the pathway to expand and reach out to these very consumers through various touch-points – an insight which has significantly dictated our association with Four Seasons, Charosa and Myra.
Will there be any new wines from Grover Zampa or the focus will be on consolidation?
We have fortified our capacities and capabilities with inclusion of new technologies and we will continue to innovate and introduce new wines tailored of international standard. Every winery will have a different focus.
What price range will you be focusing on given that you now have a broader portfolio?
Focus has always been and will always be on selling premium wines which are priced at `650 and above. At Grover, our soul has always been about quality and so, we have invested heavily on sub-surface irrigation. This system allows for the plant to root deeper thereby aiding in quicker rooting in what typically would otherwise take decades by generic evolution.
We have also invested in drones and sensor technologies. The sensors will detect water stress and then the sub surface irrigation system will only give the plant water when it needs it. Research has shown us that this method dramatically improves the lifespan of the Vine as also much improves the quality of grape. Also, when you have extensive acreage of vineyards, it becomes nearly impossible to go through every square feet of the vineyard and check for disease. Here is where we have drones that fly over quickly and aerially detect the disease, if any, and administer medication quickly thus saving us millions in terms of crop value. While we have spent a lot on new technologies, our wines will be also priced at `5000 and above which will be sold exclusively.
Do you see a change in the packaging especially in the wines of the newly acquired wineries?
Immediately we will only enhance the packaging but it will not change anything as of now. We will continue with what we have in Charosa but might enhance the packaging of Four Seasons .
What sort of targets have you set for wine exports?
We now export to 28 countries; 8 new countries have been added this year. Our biggest market is France. A significant quantity of our La Reserve, Art Collection Rose` & Art Collection Cabernet Shiraz go into France. Our second largest export market is Japan. US is showing strong growth this year, UK a little slow, but we have made strong inroads into Europe this year. We have made our foray into the Nordic world, Finland, and Norway, which are monopolies, from where we have got quick and large repeat orders. These monopolies will never give you repeat orders unless they have sold the wines. This shows strong acceptance of our wines in these regions. 20% of sales are exports currently.
This year, we should close with circa 260,000 cases. Much of our expansion has come because of the growth that we have secured in the Indian market. Yes, our exports have also grown. We will most likely close at 20,000 cases this year out of the 260,000 cases.
Grover Zampa Vineyards bags most prestigious honours
Grover Zampa Vineyards, India's oldest and leading fine wine producer and exporter, have added yet another feather to their victory cap by bagging 13 coveted honours at the recent Indian Wine Awards, 2018. An initiative powered by Sonal Holland, India's first and only Master of Wine and Founder-Director of SoHo Wine Club. Indian Wine Awards is a world-class competition, that rewards, recognises and celebrates the best of wines available in the Indian market, both domestic and international.
The second edition of the revered awards was held on 29th September, 2018, at The Leela Mumbai. Undeniably the one-stop guide for Indian consumers to purchase wines, the ceremony marks the unison of dignified luminaries of the food and beverage industry, who come together to identify and award Indian wines for their palatable distinctiveness. Amongst the distinguishable accolades, Grover Zampa was awarded 'Best Red Wine Indian' for its Chene Grande Reserve 2015 and 'Best Sparkling Wine Indian' for its Soirée Brut Rosé 2015. It's varietal, Soirée Brut 2015 won the Best Food & Wine pairing with Malvani Fish Fry. The brand's other labels such as Art Collection, VA Reserve Collection, La Reserve, amongst others, earned discernible medals, further verifying Grover Zampa's commitment to producing only superlative and high quality wines.
Elated with the wins, Vivek Chandr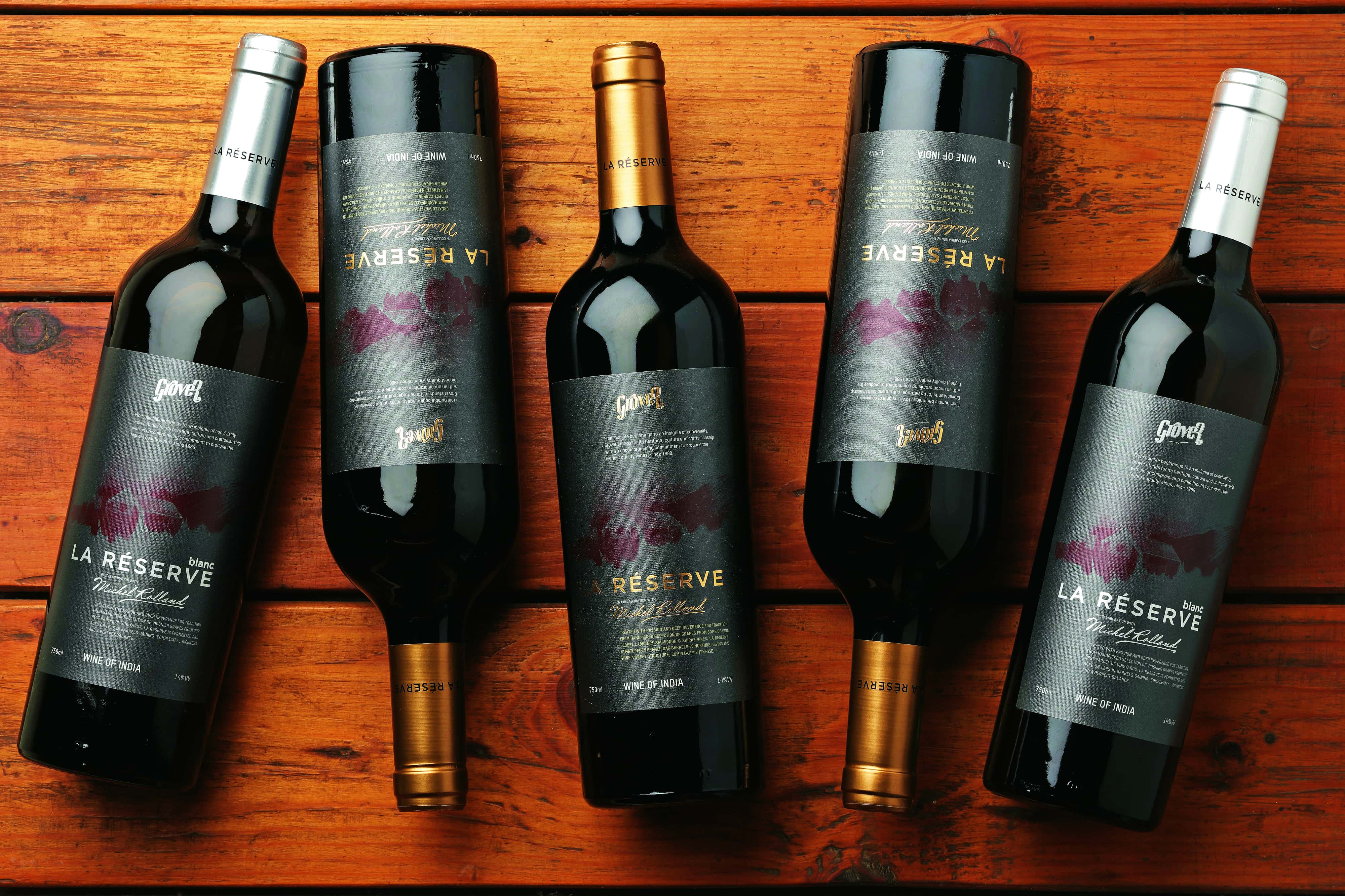 amohan, CEO, Grover Zampa Vineyards opined, "We take pride in the toil and passion that form key ingredients of the wines being produced here at Grover Zampa Vineyards. The acknowledgment and awards won at the Indian Wine Awards, 2018, redefine the brand's unwavering fortitude and zeal to please patrons with the best in wine always. These wins not only re-instil our faith in our capabilities and commitment, but also motivate us further to set newer benchmarks."
| | |
| --- | --- |
| Wine | Trophy / Medal |
| Chene Grande Reserve 2015 | Best Red Wine Indian |
| Soirée Brut Rosé 2015 | Best Sparkling Wine Indian |
| Soirée Brut 2015 | Trophy Winner of the Food & Wine Pairing Competition |
| Zampa Soirée Brut Magnifique 2016 | Gold |
| Vijay Amritraj Reserve Collection White 2017 | Gold |
| Vijay Amritraj Reserve Collection Red 2015 | Gold |
| Art Collection Sauvignon Blanc 2018 | Gold |
| Art Collection Viognier 2018 | Gold |
| La Reserve Red 2016 | Gold |
| Soirée Brut 2015 | Silver |
| Art Collection Chenin Blanc 2017 | Silver |
| Art Collection Shiraz Rosé 2018 | Silver |
| Art Collection Cabernet Shiraz 2017 | Silver |