Sterren Beer with its authentic German recipe produced in India under the guidelines of German Standards has been selected as the Prestigious Rising Brands of Asia 2019-20.
Incorporated in 2012, by the Chairman and Managing director, Mr. Vasudevan S, who established Sterren under the entity KALS Breweries.
Triumph of Celebration:
The KALS Group of Companies has varied interest spanning liquor retailing, motor fuel and lube, transport and logistics as well as FMCG distribution. With a grand vision to be successful in building a professional team with focused endeavors in the vertical and horizontal expansion of the Group, KALS Distilleries, KALS Beverages and KALS Breweries were formed by the visionary. Their products have already made their imprint in the states of Tamil Nadu, Kerala, AP, Andaman, Karnataka, Chhattisgarh, UP, and Puducherry and with global presence in UAE, Singapore, Malaysia, and Central Africa. Mr. Vasudevan's visionary thought of Going Global has enabled the Product Life-Cycle Excellence of this product.
Brand Quotient
With the headquarters in Chennai, under the stewardship of Mr. Vasudevan S, the brand Sterren celebrates more than 20% market share in this segment in TN and KALS employs more than 3000 employees. Sterren is an entry into ultra-premium with proud variants that fits the choice of all.
• Sterren 6 – Premium Quality Beer (Wheat-base Beer)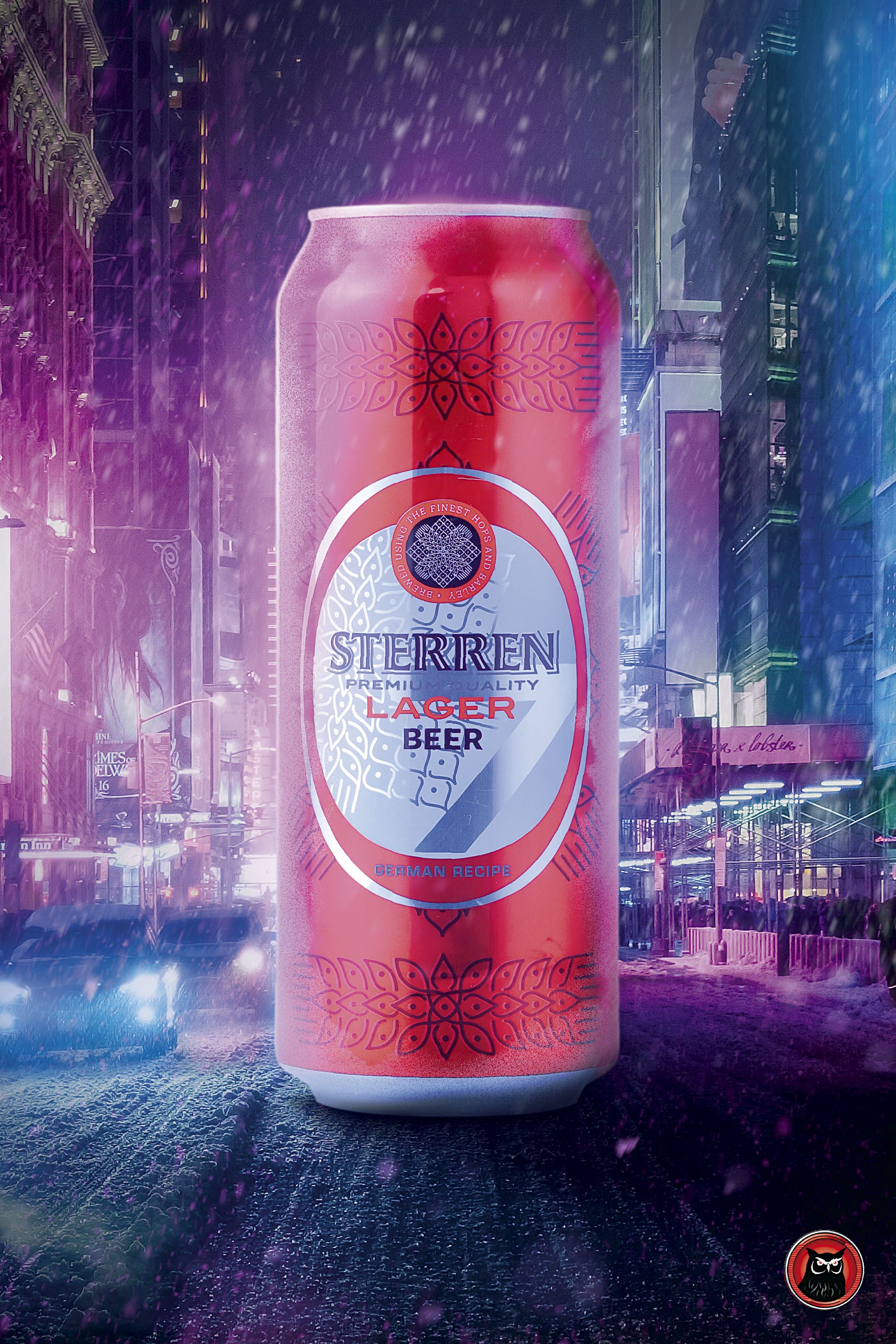 • Sterren 7 – Premium Quality Strong Beer (Lager Beer)
• Sterren 8 – Premium Quality Extra Strong Beer (Extra Strong Beer)
Sterren- Authentic Sporty German Word-a Royal Blend of Excellence with Contemporised Brew which are available in three variants of ABV 6%, 7% and 8%. Its quality is simply stellar with an orange citrusy note and available in 650ml, 500 ml and 330 ml beverage grade cans.
Sterren 8 – Premium Strong Beer is enroute to ultra-premiumisation. Sterren -8 indeed is a mix that is consciously branded as a blend of contemporary touch with traditional pitch. Flavour and imported hops makes it a perfect top-notch that rollickingly touches the sentiments of millennials and youths. Sterren is manufactured under the aegis of an agreement through a Technology Transfer Programme from VLB (Berlin) with GMPs complying with the standards of Food Safety Management Systems (ISO 22001:2015), Environmental Management Systems (ISO 14001:2015), & QMS, & BRC AA Standards of International Food Safety Norms
Trailblazing
Practicing brand values like trust, respect, passion and commitment, they strive to create an organisation that delights customers and associates creating a higher recall in every market present. Using their unique German technology and German Recipe they have earned a turnover of 590 million USD. Their recipe is certified under the German Standards. In order to be part of the growing consumption of the beer business and also to be a full-spectrum alcoholic beverage company they strive to deliver integrity, quality and consistency with Sustainable Brand Augmentation for customer loyalty. Their brewery plant is a fully-automatic plant best-in-class in the country with end-to-end manufacturing. It is one of the few brewery plants in the country with Can Beer Line, which services the export market.
Cutting Edge
The German quality of Sterren Beer embarks the taste, flavour and texture on the taste-buds of the consumers. They have invested in research and surveys as they strongly believe in feedback resulting satisfaction and an opportunity of loyalty. The brand interacts and engages with their customers through influential marketing, participation in Oktober fest in Chennai (India), Beer fests and organising Sterren Nights. Their impeccable quality and product packaging also contribute to the high customer acceptance.