With leading brands like Teacher's and Jim Beam, Neeraj Kumar, Managing Director, Beam Suntory, India, is given the ambitious goal of reaching $1 billion in sales by 2030.
As the new MD of India what is your first order of business?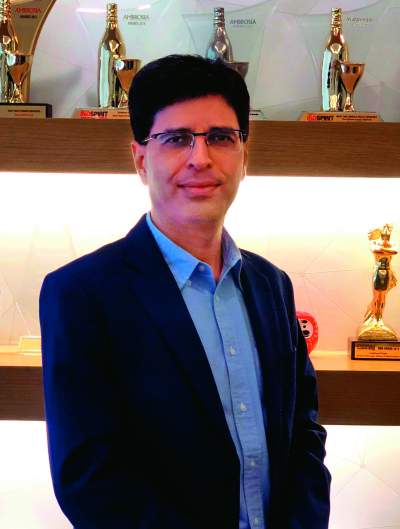 In keeping with our global objective to be the world's most admired and fastest growing premium spirits company, our ambition in India will be to further develop our business here and join the US and Japan as one of Beam Suntory's largest markets.
To help achieve our ambition and ensure focus, we have simplified our International region structure and India is now one of three Business Units that comprise Beam Suntory's International region. In India, with leading brands like Teacher's, Jim Beam, The Ardmore, Laphroaig, Bowmore, Sauza and premium brands under our House of Suntory portfolio, we have an aspiration of reaching $1 billion in sales by 2030. Our most immediate priority is to build on the current momentum of our premium portfolio across different consumer occasions by leveraging our East-Meets-West competitive advantage. We will also continue to leverage the passion of our people for water and the environment by continuing to commit to initiatives supporting environmental sustainability.
What are the goals and objectives that you have set for the company this year?
We continue to develop our presence in India as a growth engine of the future by unlocking new growth opportunities to build scale. Our Vision into Action strategy leverages three pillars: Creating Famous Brands, Building Winning Markets and Fueling our Growth. This strategy provides continuity with an added emphasis on premiumisation and doing business the right way. Like in our other geographies, we're demonstrating the unique power of East-meets-West. We blend the best of the East – including an unparalleled commitment to quality, continuous improvement and Dreaming Big – with the best of the West, reflected in an entrepreneurial, innovative and winning mindset.
While the Indian market presents a great opportunity, there are also a number of challenges. Can you highlight both in your company's case?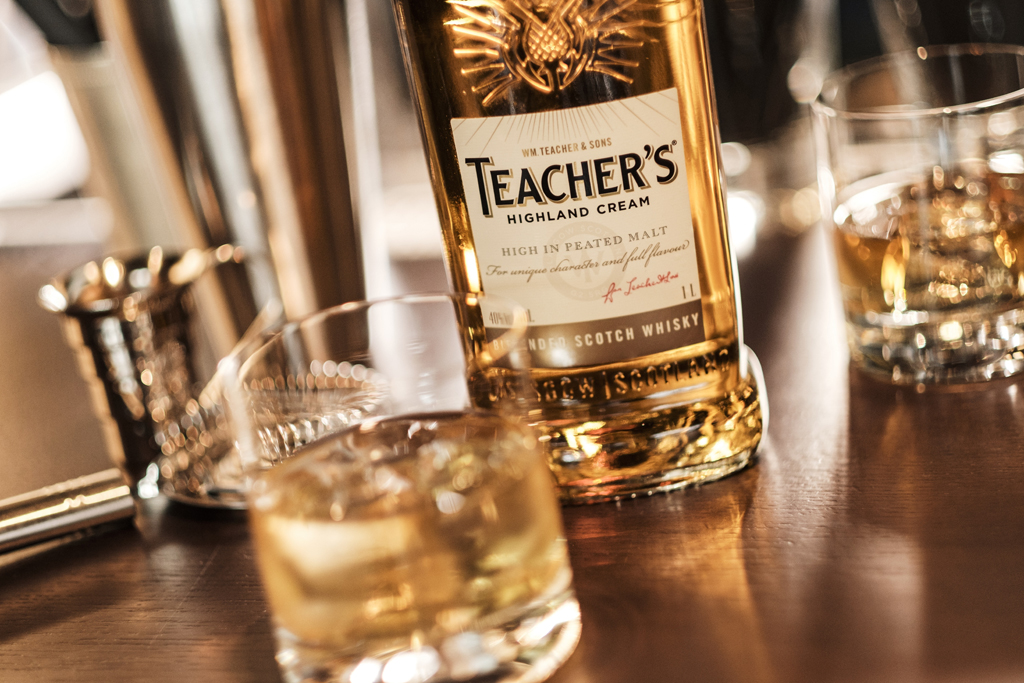 Firstly, we see an incredible opportunity with the growing LDA consumer base and premiumisation being witnessed in the market where consumers prefer quality over quantity. The Spirits category is large, yet the route to market can be complex and potentially pose challenges across the various markets in India. Our focus is to build brands which can be trusted and delight our consumers in a responsible manner. A key challenge is to be able to build brands in a scalable and sustainable manner.
How do you plan to get Teacher's to attain its past growth and market share?
Teacher's is one of the strongest and most loved Scotch brands in India. It has a resilient brand equity. We continue to see great momentum with Teacher's and over the past few years we have focussed our efforts and resources to create premium innovations like the Teacher's Golden Thistle 12YO which has found tremendous acceptance across markets in India. Teacher's remains a strong consumer choice and in the last few years has grown in line with our category footprint – including during disruptive events like the highway bars ban a couple of years ago.
Which are the other brands you would like to focus on for the Indian market?
We believe Jim Beam has a huge potential in the Indian market especially because of the growing number of Legal Drinking Age consumers who like to experiment with new tastes. Jim Beam is a versatile serve and can be enjoyed with a variety of mixers or just straight. It's differentiated taste is perfectly suited for young metro consumers who are looking to up-trade to high quality Bourbon whiskey. Globally and in Asia, Bourbon is a fast-growing segment and we intend to build Jim Beam into a fun and vibrant brand.
We are also very excited to scale up our premium portfolio and building The Ardmore, our newly introduced Scotch Single Malt which was voted the best BIO Single Malt in India in the 2019 Ambrosia Awards. The Ardmore is a balanced smoky Single Malt and a new taste for Indian consumers.
While Hibiki Whisky is globally recognised for its taste and quality, in India it still isn't a very popular name. Do you have any plans to promote it since India is primarily a Whisky drinking market?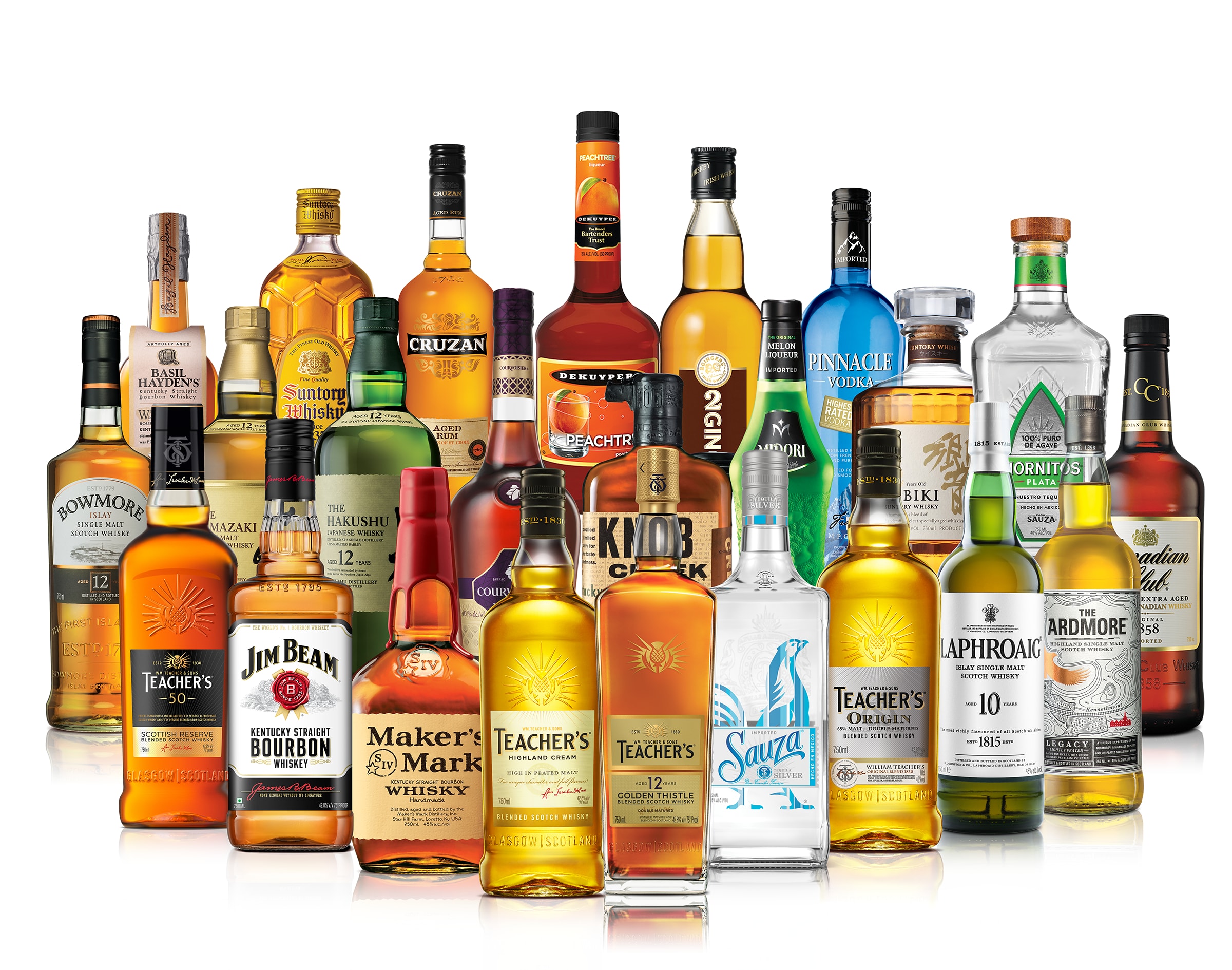 Japanese whiskies continue to draw very high attention and interest globally thanks to their exclusive taste and craftsmanship. We are assessing the India market opportunity to decide what would be the right time to introduce our luxury Japanese whisky portfolio in India. Our parent company Suntory is fully committed to support the re-introduction of these brands in India.
Gin is also a growing category in India. What are your plans for the same with Roku being a popular product?
Roku has been a huge success globally since its launch. It is already a familiar name amongst the gin consumers in India thanks to its spectacular presence in duty free and other global markets. We are exploring the India market opportunity to finalise the appropriate time to introduce the House of Suntory luxury portfolio in India.
Which are the major regions that Beam Suntory could see good growth in the Indian market? Are you looking at new territories?
We would like to consolidate our presence in the major whisky markets in India. While the metro cities in India present a showcase and consumption opportunity, the growth in mini metros and towns is spectacular. Teacher's and Jim Beam enjoy strong distribution and availability across domestic and duty-free channels.
What new marketing initiatives you would like to initiate to take advantage of the growing market?
Growing our presence at the On Trade and Horeca channel is a high priority. Building Sales force effectiveness and focussing on vital consumer touchpoints will be another initiative. We are committed to the strengthening of brand equity and share gains for Teacher's and drive trials of Jim Beam & The Ardmore At the very top end, consumers can expect our luxury whisky and gin portfolio in top accounts.
Despite the challenges in India, how important is the Indian market for Beam Suntory?
As I mentioned earlier, India is a strategic priority for Beam Suntory. We have an ambitious growth agenda commensurate with our demographic dividend and leading emerging market status. Our robust investments on feet on street, talent and channel expansion reflect a strong commitment from Beam Suntory to the Indian market. Additionally, we are committed to deliver our vision of Growing for Good, protecting water and the environment, giving back to our communities and promoting responsible consumption of our products.