The Indian beer market was valued at approximately 371 billion in 2020, with projections estimated at around 662 billion by 2026 at a CAGR of 9.2% from 2022 to 2027. This impressive growth rate is a factor of changing consumption trends and the evolving tastes of India's growing urban population. To keep up, manufacturers of brands must continue to evolve and push the boundaries in their efforts to deliver beer products that are acceptable and enduring.
At the heart of the beer revolution in India is Bira 91's Ankur Jain. When he decided to establish a unique, local Indian brewery in 2015, it wasn't necessarily to rival the more established brands like Kingfisher, or the more global varieties like Heineken and Carlsberg, but to simply create a space where beer is worth drinking and one that represents the vibrancy, strength, and spirit of the Indian people and heritage.
"I sold my healthcare start-up in 2007 and decided to move back to India. It dawned on me at the time that there was simply no beer worth drinking. We lacked frothy and heavy beers and I only wanted to solve the problem. We began by importing craft beers from Brooklyn and sold them in India. These were Brooklyn-brewed brands like Duvel, Chimay, and so on," he says. The reception was good, but Jain knew there was so much more to be done if the desire was to bring quality brews to India.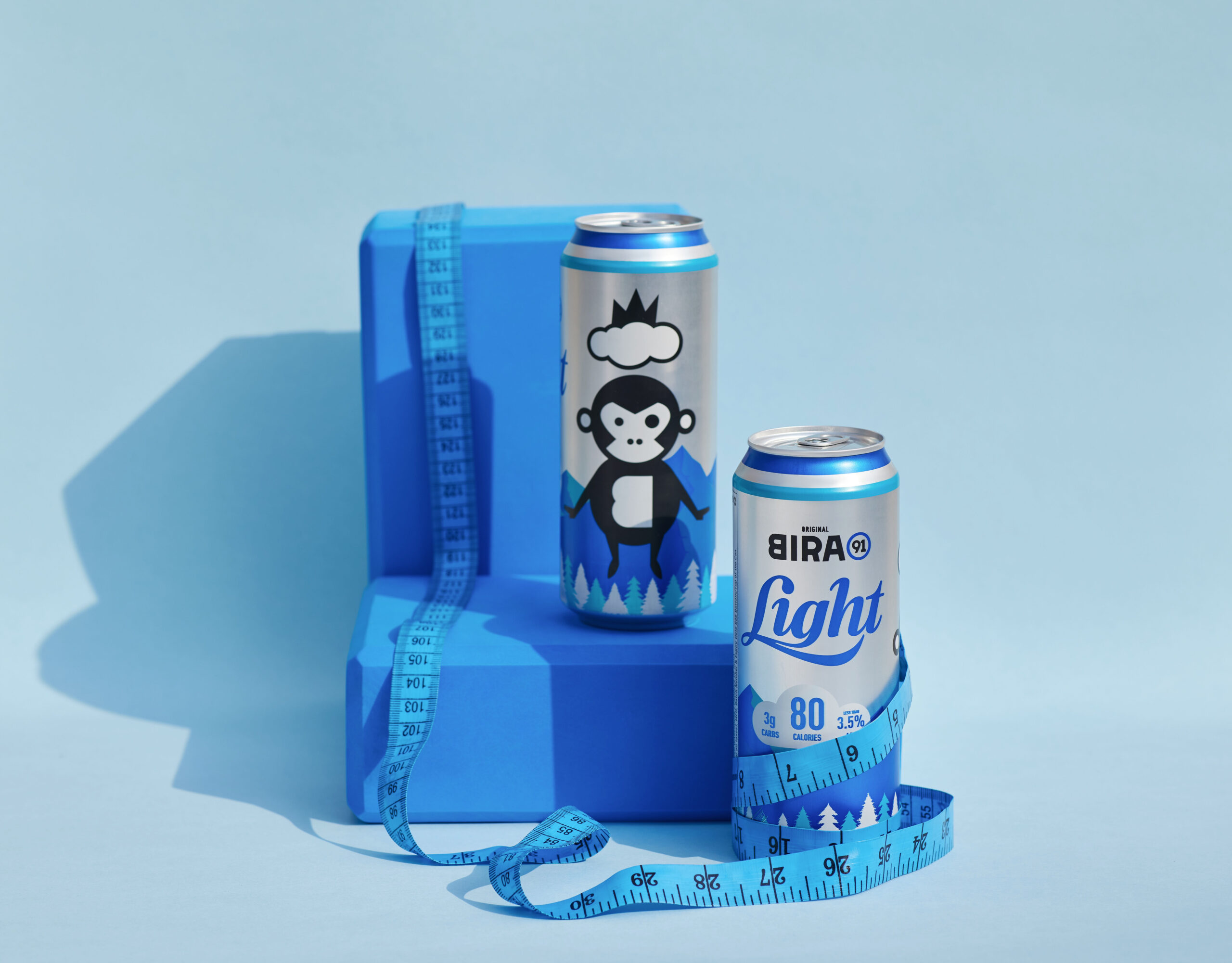 Himself a late beer bloomer, Jain was more of a malt and wine guy in the early years of adult life. After he moved to Brooklyn to set up his health start-up and occupied an office next to an iconic brewery, the beer fever caught up with him. Today, he's become a beer fanatic after many years of sampling new brands and flavours. He believes everyone just needs that first taste of awesomeness to fall in love, and that's what Bira 91 set out to do.
Jain's dive into the world of beers wasn't without some hiccups and opposition, even among members of his family. His father, a respected retired architect who was in the Central Public Works Department for 35 years, wasn't exactly excited about his son's new found love. But that, perhaps, was the kind of drive Jain needed to succeed. He says not speaking properly to his father for almost five years gave him room and the freedom to properly explore his imagination and craft.
In its first year of operation, Bira was brewed in Belgium's Flander's region before production was moved to India for its #MadeInIndia journey. A couple of seed funding and angel investments later – from entities like Sequoia Capital, Kunal Bahl of Snapdeal, and Deepinder Goyal of Zomato – and Bira 91 was on its way to transform the Indian beer ecosystem with an "Imagined in India" craft beer.
Growth and trajectory
Bira 91 has been in business for almost seven years and has, within the period, grown exponentially with unique tastes and offerings. The brand has created a niche for itself and scaled up its market share and revenues beyond expectation. "Blonde and White were our first two variants. In 2017, we did a lot of research and created two additional variants, Strong and Lite. We've consistently recorded 150% CAGR annually from 2016 to 2021, and tripled our market share between 2019 and 2021," says Jain.
Under the "Imagined in India" portfolio, four new limited beers were recently released, namely Bollywood IPA, Kokum Sour, Brown Ale, and Mango Lassi. "The Bollywood IPA variant is a total blockbuster. It is loud, flavourful, and vibrant with a tropical twist, inspired by West Coast IPAs that were born in California. Then we have Kokum Sour which complements the Indian summer by combining the traditional ingredient from the Konkan Coast and the affinity of the Indian palette towards sour flavours and the best sour beers of the world.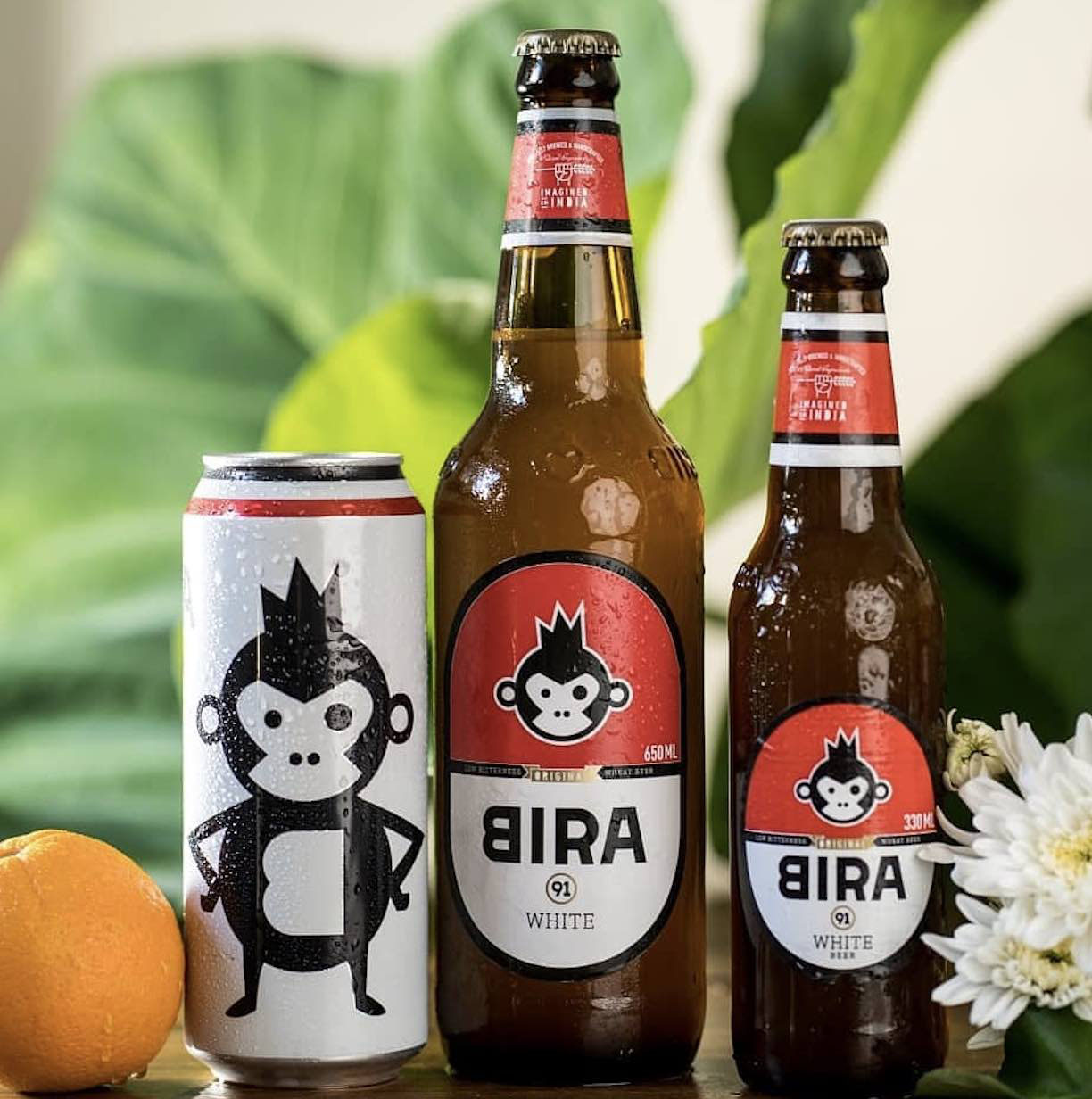 "Next is Brown Ale, which is a blend of English Nut Brown Ale and the Antwerpian Amber with strong notes of coconut and vanilla, and finally Mango Lassi, an experimental summer essential that merges Bira 91's flagship Wheat Ale and a milkshake beer into one flavourful bomb," he explains. Creating new flavours for the Bira 91 family is a function of consumer feedback, and the taproom in Bengaluru has been a haven of experiments and innovation towards achieving the right mixes for beer lovers. This is why Bira 91 Limited Release Taproom has been awarded the People's Choice Award for the Best Microbrewery/Taproom of 30 Best Bars in India Awards.
With consumer preferences changing, Bira 91 has access to an ever-expanding market in India where people can now sit over a couple of beers at a bar or crack a bottle open at home. But beyond India, the brand has been able to find some penetration in 18 countries around the world, including the US, UK, Bahrain, Dubai (UAE), Oman, Germany, Singapore, Thailand, Hong Kong, Vietnam, Nepal, Australia, Maldives, Japan, and Sweden. This also means ramping up production to five breweries in India and manufacturing capacity up to 2.4 million cases a month. This is a 6x increase in comparison to 2019. At present, they have five breweries that are operational in Maksi, Nagpur, Kovvur, Mysuru, and Gwalior.
Collaborations and merchandise
As a brand that seeks to constantly connect to consumers, Bira 91 has continued to engage in activities that accommodate members of the public as part of their journey. They have done this through producing exciting merchandise since 2016. The goal, according to Jain, is to create amazing experiences both at home, out of home for their numerous consumers. "It is about lifestyle and deepening the relationship between the brand and the customer. Our Merch store has played an important role in our growth story and enabled a strong connection with consumers.
"It's almost like an e-commerce operation, replete with its own sourcing, customer service, and product development teams. We have a range of merchandise available including beer and glassware, service ware, as well as apparel and accessories such as wallets, tote bags, laptop sleeves, and so on," adds Jain. By this move, there's a deeper connection with members of the public and consumers can better interact with their favourite brand, especially in a country where alcohol advertising is prohibited. Such genius is what has helped Bira 91 to stand out since its establishment.
A number of collaborations have also been entered into with renowned brands in a bid to introduce carefully curated and memorable experiences for consumers. These include a collaboration with boAt, India's largest consumer wearables' brand for an exclusive limited-edition collection of three spunky audio devices that are high on functionality and aesthetics. Bira 91 also teamed up with Nicobar, a homegrown lifestyle brand, on a limited-edition capsule of clothing and accessories inspired by the Bira 91 Gold variant.
But that's not all! Jain explains that these are just notable brands who share the same ideology and customer-centric approach to business. "It's basically about the consumers. We understand that consumers like to be connected to their brands in more ways than mere transactions. This is how brand equity is built; this is how loyalty is formed – a bond of mutual respect and understanding – where both the brand and the consumer embark on an adventure together to explore different avenues and possibilities. That's what we've achieved," he says.
Challenges, projections, and future plans
The biggest challenge of the beer industry in India is restrictions on advertising, but innovative entrepreneurs like Jain believe even that is an opportunity. The increasing consciousness of consumers means they can now make intelligent choices, not based on cosmetic advertising like surrogacy, but on "narratives and conversations". Bira 91 doesn't engage in surrogate advertising because it considers itself a lifestyle brand, more concerned about engaging its consumers and creating an experience than trying to change their attitudes through media messages.
As Jain puts it, "the Merch shop we created in 2016 is an example of our approach. We have now run it for more than five years and it has become a significant portion of our revenue. I'm not talking about a small portion, but an integral part of our revenue and brand story. We have dedicated teams for purchasing, customer service, and other aspects of a typical e-commerce operation. These are the kinds of things that genuinely reflect the ethos and aspirations of our brand, and are the reason we're now working towards building a restaurant to continue to create that rich experience for our consumers."
Beyond collaboration with lifestyle brands in India on many ventures and products, Bira 91 is also looking to further expand into uncharted territories. But Jain understands that winning consumers' hearts depends on having the perfect product and blends. "Owing to the pandemic, we did not launch many new products in 2020 and 2021. We are now all set to introduce more products than we did in the last five to six years combined. We progressively invested in our product innovation pipeline to get as many new flavours bottled/canned up for wider distribution, going beyond the limited-release beers that consumers can enjoy at our taprooms," he adds.